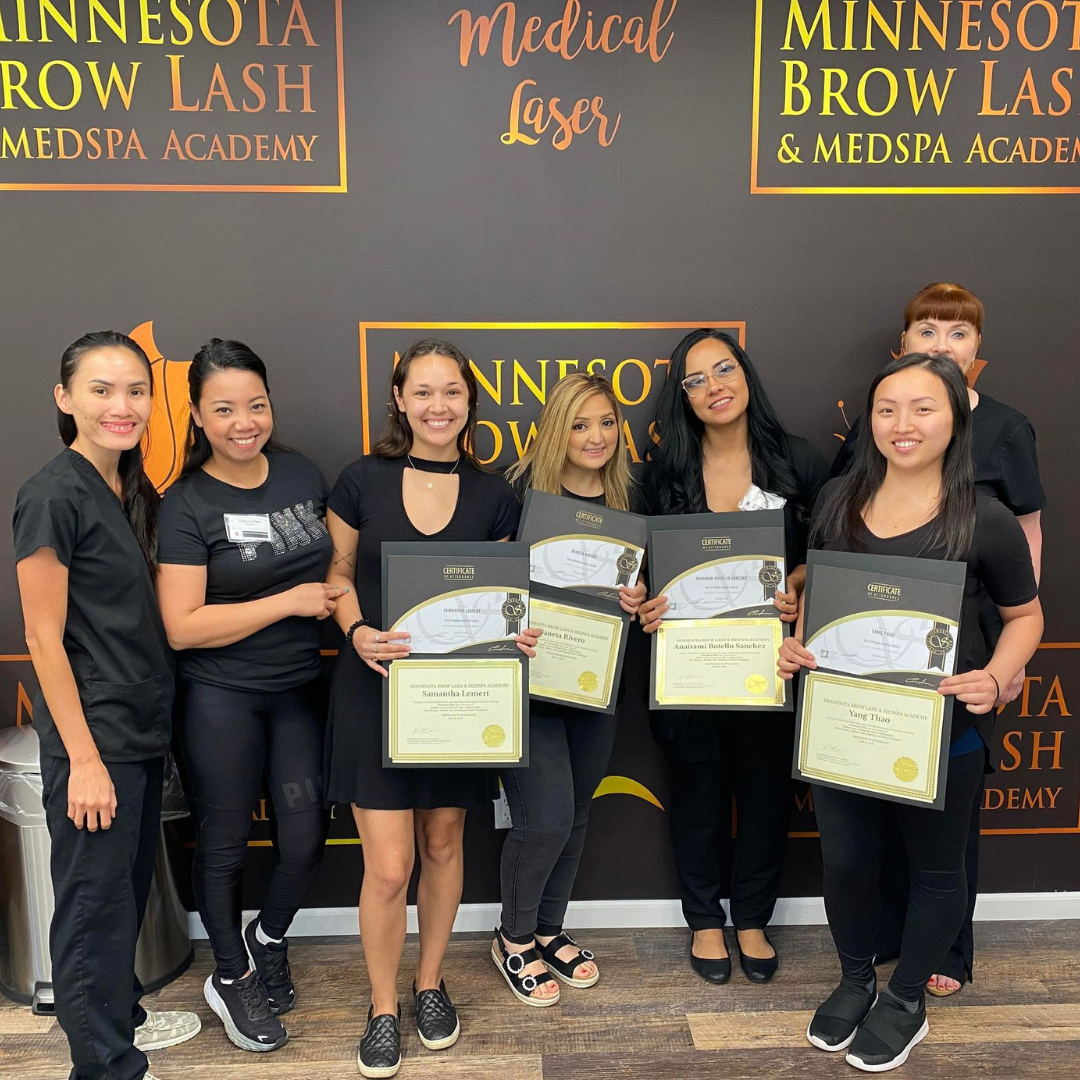 Training Courses
Minnesota Brow Lash & Medspa Academy is home to a variety of Training Programs including
– Microblading/Permanent Makeup 
– Eyelash Extensions/ Cosmetology Courses
– Laser & Advanced Medical Esthetics 
– Continuing Education for Licensed Professionals
Our world class training programs are individually designed to fit student needs. All methods and techniques are our own. We teach you to create the results we achieve everyday in our Medspa.
Success Stories: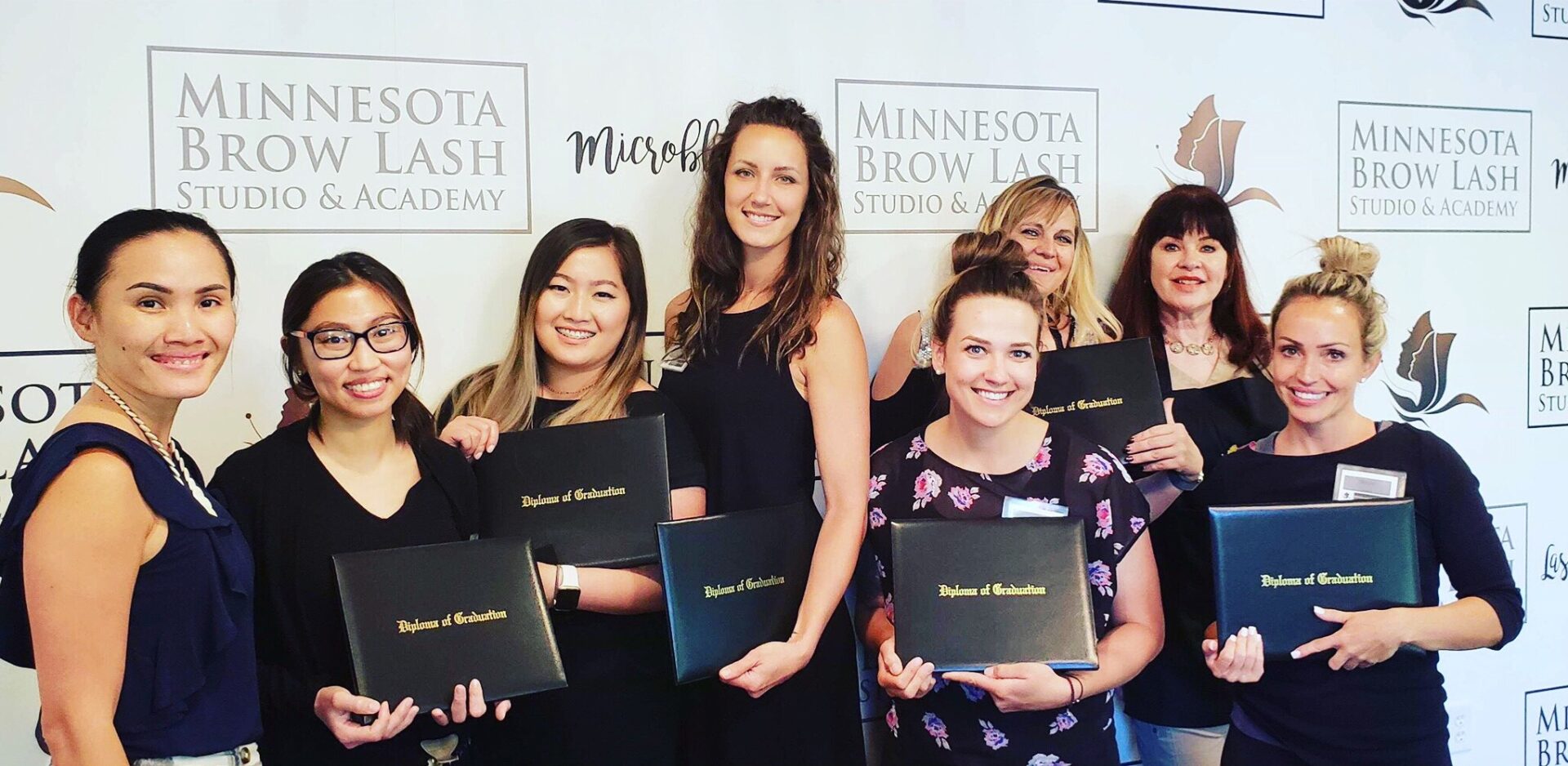 Ivy Aldean
"I've attended the 100 Hour PMU course here and I'm so incredibly happy with the education I've received! Kay & Holly have so much knowledge to share, not to mention they are so helpful and caring people!!
Kay is very critical of my work, pushing me to do better and to perfect everything that I do! She is encouraging and a true inspiration!
They have taught me their amazing techniques and how to independently practice them! I feel so confident and prepared going into my new career thanks to Minnesota Brow Lash Studio & Academy. You will not regret investing in yourself and your career by attending this school! "
Salyna Schmitz
Salyna Schmitz started with our Academy in January of 2021 taking our Fundamental 6 Day Permanent Makeup Training & Apprenticeship. She has continued education with the Academy taking several Master Classes & Eyelash Extension Training.  Not even 2 years later she is now the owner of  B.E.L Studio in Sauk Rapids, MN offering Permanent Makeup Services, Eyelash Extensions with employees of her own. Following her passion and becoming financially free was one of 
her biggest dreams and in less than 2 years she was able to make that a reality.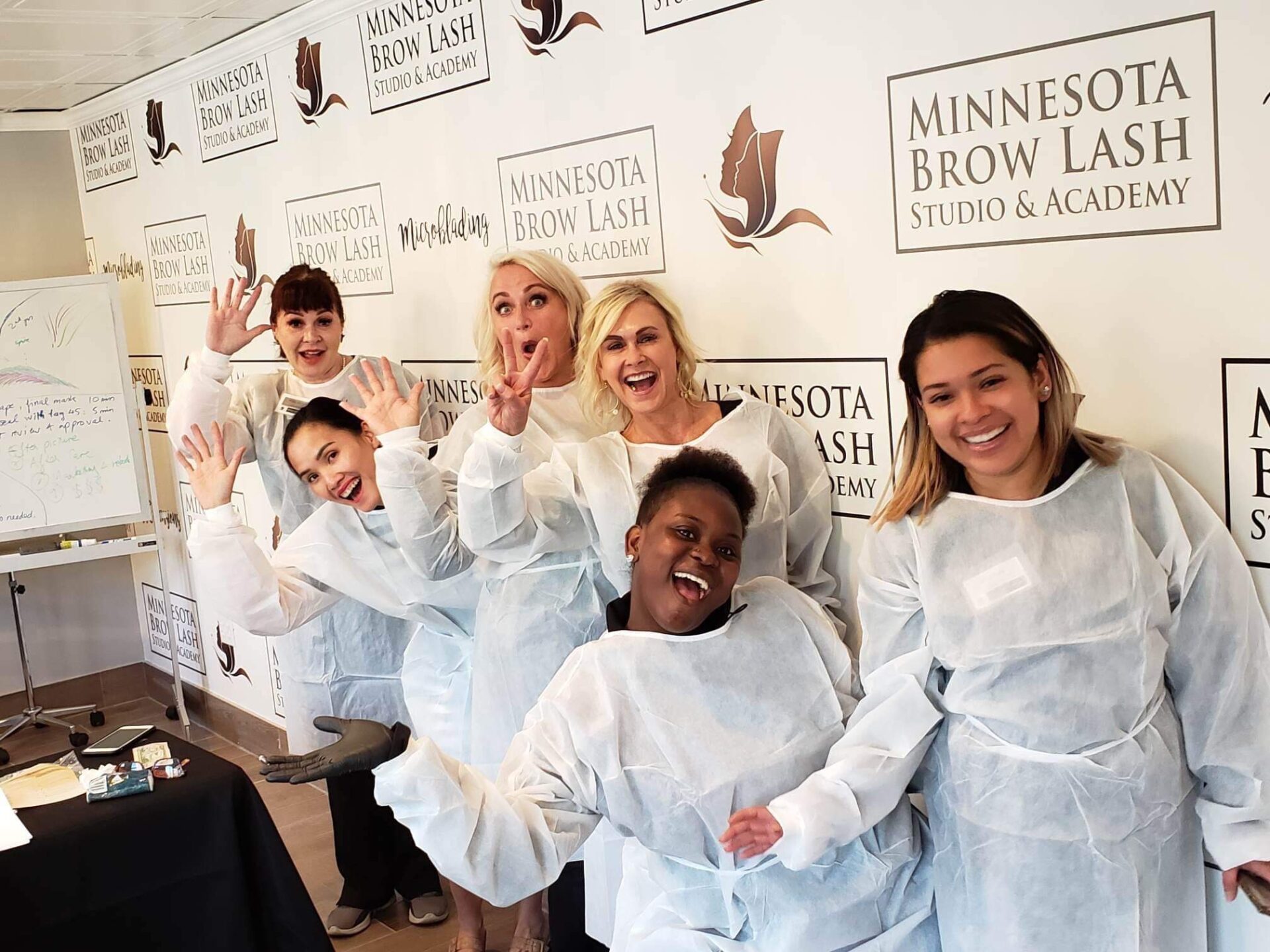 Natasha Hoff
"I recently attended the Minnesota Brow Lash Studio and Academy for their microblading program. They completely exceeded my expectations. Kay, Holly and the rest of their staff and apprentices were so wonderful! Kay is the most down to earth person and is so passionate about this industry. Her passion shines through when she is teaching. I felt that everyone truly cared about my success in the program. If you are trying to decide where to continue your beauty career, this is your place!"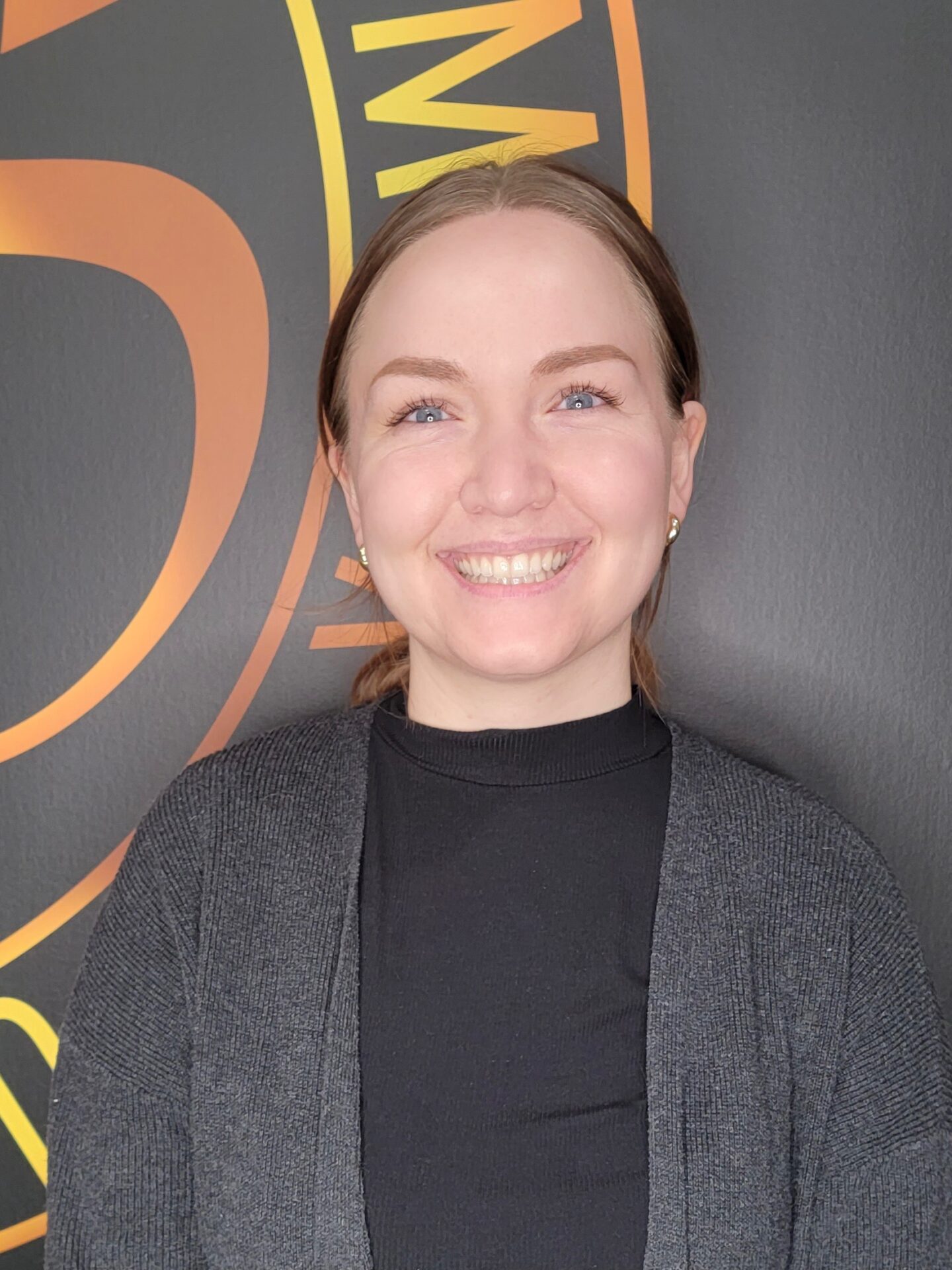 Tegan Buchholz
Tegan began her journey as a permanent makeup artist back in the fall of 2022. Despite the initial lack of support from her friends and family for pursuing a career in the beauty industry, she took a leap of faith and left her 9-5 job in nursing to follow her true passion. First, Tegan dabbled in cosmetology, eventually venturing into the permanent makeup industry. Already,  Tegan has been showing an immense amount of growth in her work throughout her apprenticeship here at MN Brow Lash & Medspa Academy; and with the immense amount of support from our staff/trainers and thorough education, Tegan is around the corner from not only doing what she loves most for a living, but being successful at it too!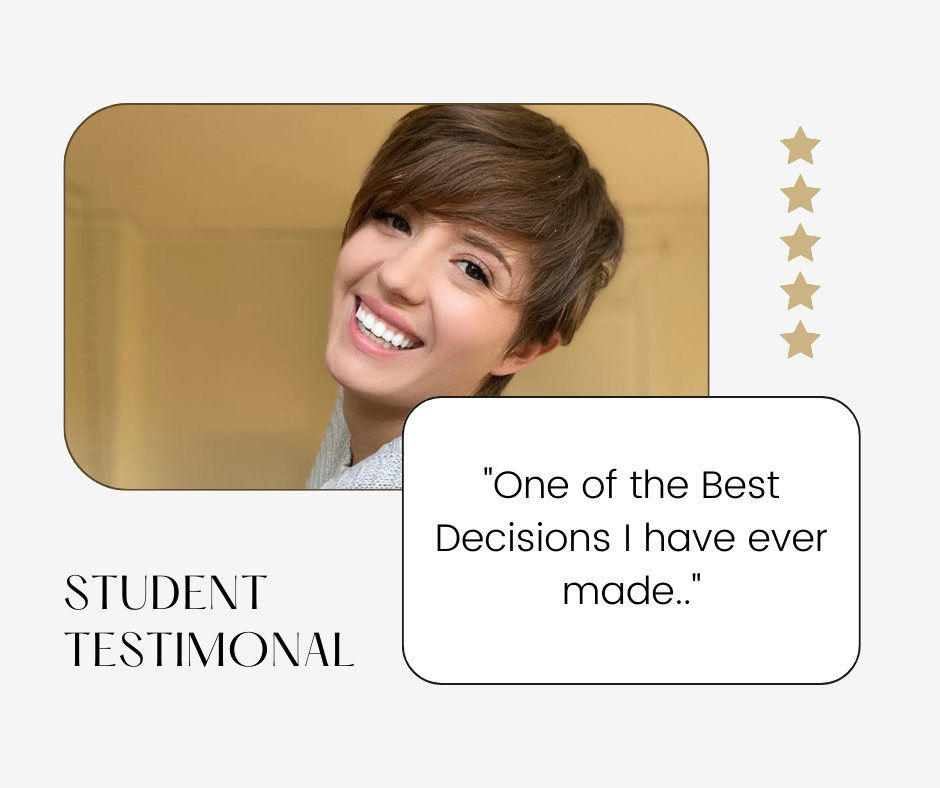 Brooke Haverlund
"Making the decision to go to school and do my apprenticeship here at MN Brow Lash Studio and Academy, has been one of the best decisions I have ever made. The classes are small and you gain a lot of hands-on experience. The instructors truly care for their students' success and have years of background experience, so you know that you are getting the best schooling. I recommend anyone to take a tour and decide to start their journey in permanent makeup at MN Brow Lash Studio and Academy. You will find happiness and fulfillment in this up and coming field, I know I did!"
Your
Career Awaits
Minnesota Brow Lash & Medspa Academy is home to a variety of Training Programs individually designed to fit student needs. All methods and techniques are our own. We teach you to create the results we achieve everyday in our Medspa.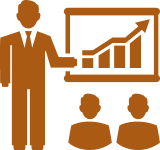 ALL LEVELS WELCOME
Minnesota Brow Lash & Medspa Academy offers many levels of introductory classes for the newbies and advanced training for the professional. "Dedication will bring SUCCESS!"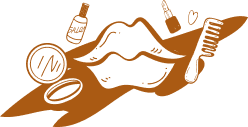 BEST LEARNING TECHNIQUES
Students will experience the class room theory, top of the line techniqes, best industry practice and hands-on practice on variety of mediums. Students will experience different facemapping technique on each other. Besides, students will shadow our master trainer and our in-house artists with live models during their training.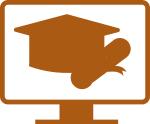 GROW YOUR CAREER
Microblading and Permanent makeup are growing industry. Its high demand of talented artists gives great opportunity for you to bring more revenue for your business. Add them to your salon spa or studio and join one of the fastest growing trends in beauty.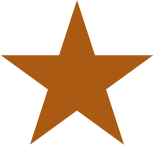 ONLINE LEARNING
Don't have time to come to class? Check out our online training program. Our videos and practice exercises can help you study from home in your own space. You can take the training course at your own space within 6 months.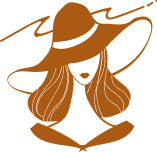 TRAINING OPTIONS
We offer affordable education for: Microblading, Permanent Make-up, Eyelash Extensions, Microneedling, Lash-Lift and other specialty classes. Check out our variety of flexible payment types.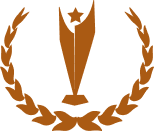 TOP OF THE LINE TRAINERS
Our Studio & Academy master trainers will provide A-Z training program to help each student achieving their goals. Pay one and get a lift time support. Learn our signature techniques from Best.
Have Questions? Contact Us Now!