3-Days Master Class
This course is perfect for Master Technicians who want to advance their career by learning new, industry leading and advanced techniques to grow their skills.
$3,500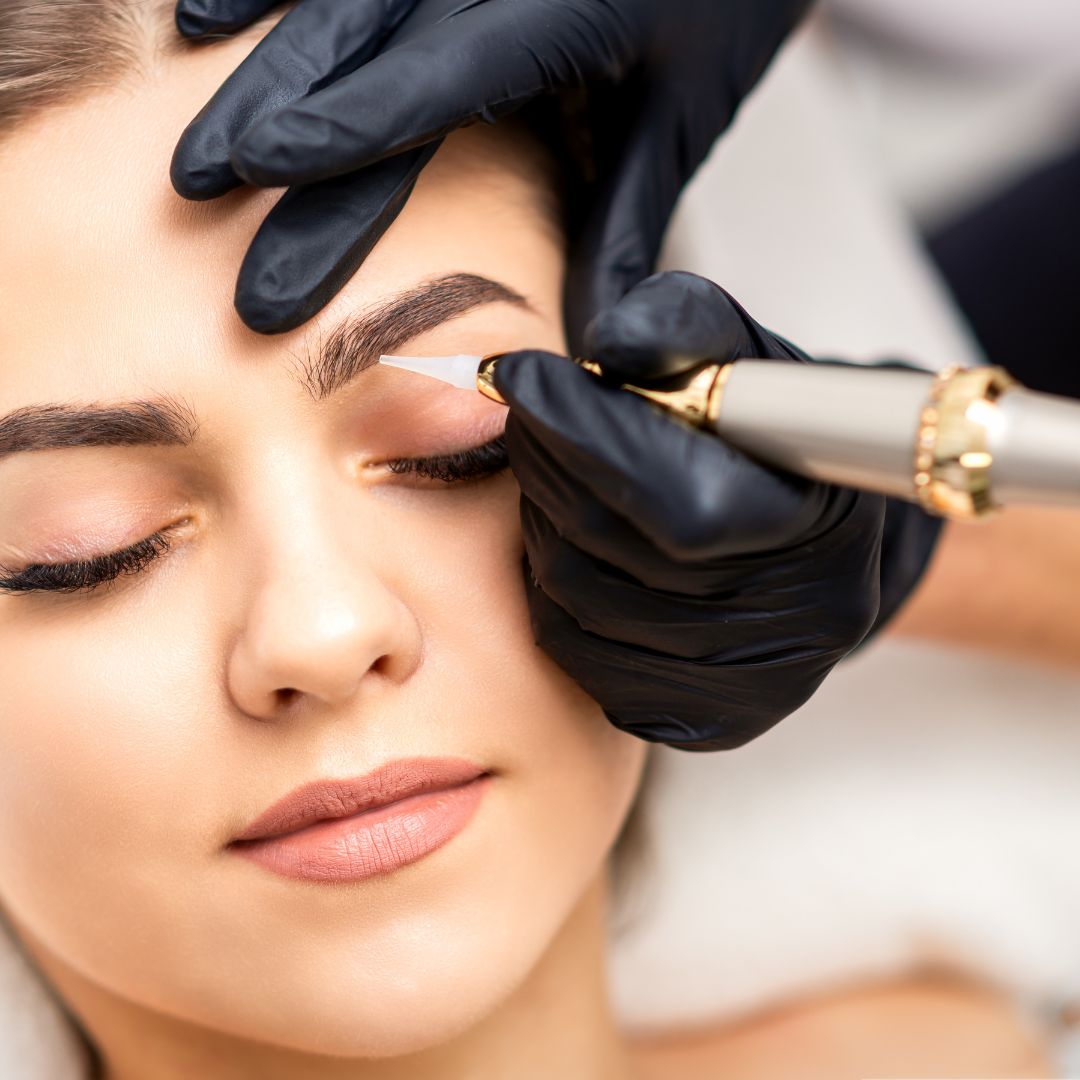 3-Days Master Class
This course is perfect for Master Technicians who want to advance their career by learning new, industry leading and advanced techniques to grow their skills.
$3,500
We have payment option through Affirm payment plan.
Check out the Affirm Program.
Course Includes
Cashmere Nano Ombre Brows (Machine Hair Strokes)
Why Take
This Course
Enhance your Skill Set

Unlimited Support & Class Access

Industry Leading Trainers

State-of-the-Art Facility
Meet
Your Trainer
Kay Holtz
Kay has aggressively traveled the world to be educated and mentored by the leading pioneers and innovators of the beauty industry, specifically the Permanent Make Up segment.  Kay has been trained and certified as 'Master Level' with iconic organizations including:  S Academy, PhiLashes, New Look Laser College, Girls Ink, the Society of Permanent Cosmetic Professionals (SPCP)
Frequently
Asked Questions
About Us
Minnesota Brow Lash & Medspa Academy LLC is a licensed private career school with the Minnesota Office of Higher Education pursuant to Minnesota Statutes, sections 136A.821 to 136A.832. Licensure is not an endorsement of the institution. In some cases, credits earned at the institution may not transfer to other institutions (varies by institution).
Minnesota Brow Lash & Medspa Academy LLC is cutting edge in technique and technology career school. Our Minneapolis, Minnesota training facility offers state of the art equipment and highly skilled staff to teach you the newest trends in the Beauty Industry. Specifically, Permanent Makeup, Microblading, Eyelash Extensions, Plasma Treatment, Laser Treatment, Esthetic and Advanced Esthetic.
In addition, we are licensed under the Minnesota Board of Cosmetology, license #22001519. We offer several cosmetology fundamental courses for eyelash extensions and esthetic training. We also offer BCE approved continuing education courses for licensure renewal.
Minnesota Brow Lash & Medspa Academy is also a licensed Body Art Facility under the Health Department. Our on-site staff Training Master is a certified Craft Master – recognized by the renowned and global training company, Academy S. Students will receive dual certifications – one from our accredited academy as well as a certification from Academy S's founder and owner Sviatslav Ostenach of Academy S.
At Minnesota Brow Lash & Medspa Academy, we offer both online/virtual training programs as well as our hands-on, on site training programs to accommodate your schedule and needs.
We are proud to offer a lifetime guarantee for our training programs. We will extend the opportunity for you to freshen up your knowledge post training if you feel that you need further assistance. We know that retaining detailed information can be challenging at times and this is our way to make sure that you get the most out of your education.
Training Topics
Online Pre-Course work
Prerequisite: knowledge of machine work and permanent makeup background
Understand the skin-including age, texture, and undertones
Advance technique for: Cashmere Nano Ombre Brows, Lush Lips and Feather Eyeliners
Cashmere Nano Ombré Brows: Machine hair strokes and ombré shading
Lush Lips: Machine Ombré lip blush technique
Feather Eyeliners: Machine technique which combines both enhancement and eyelids feathering star dusting / smokey ombré shading techniques
Ombre Powder Perfection Technique
Correction of prior PMU applications
Instructor-led demonstrations
Live Model Practice (Temporary License Approval Required) 
Kit & Training Manual
Pre Numbing
Cotton Roundss
Saline
Pack of Q-Tips
Micro-tip applicators
Ruler
Caliper
Wax Pencils
Sharpie
Razor Blade
Thread
Pigment pings
Pigment
Latex
Prerequisite
– Students must bring their own machine & pigments to class.
– Knowledge of machine work and permanent makeup background is mandatory.
– Students must be licensed in MN or have a Guest License to perform hands-on work..
– Students are responsible for bringing their own models to practice during class.
– If finding models is difficult for you, the academy can run a model call, however, we do not guarantee individual models for each student.
– The $350 live models fee covers the state temporary license fee and the admin fees.
– The State of MN requires a minimum of 2 weeks up to 30 days to process the application. Please plan accordingly.
Licensing
– We require all students to complete a bloodborne pathogens certification before attending our courses.
– Permanent Makeup Artists including Microbladers must do a 200 hour hands-on apprenticeship under a licensed supervisor in order to apply for a MN Body Art license & be able to work legally in a facility licensed for Body Art.
– During your hands-on classes & apprenticeship you will work under a MN Temporary Body Art license issued to you by the MN Dept. of Health.
– Please visit http://www.health.state.mn.us/ to find out which certifications are accepted in the state of Minnesota. Please check out your state's health department website for the correct information if you are attending from out of state.
After Class Certification
– After the course students receive a certification of attendance from Minnesota Brow Lash Studio & Academy (USA)
– Your certification of completion from Minnesota Brow Lash & Medspa Academy will be awarded after you finish your post class training material on our Online App as well as complete assigned latex work.
– Our training programs are approved by the Minnesota State Board of Higher Education. We are licensed under the Minnesota Board of Cosmetology and the Minnesota Department of Health.
– We are here to help you expand your career. We offer business advice, as well as an in facility product store for your future needs. Once you leave the Academy, you become part of the alumni family. We are with you to watch you grow, offer support, answer ongoing questions and you always have a lifetime seat at the Academy.
– If you need to polish your skills at a later time you're welcome to come back to class for a refresher. Also, we are available if you need advice once you leave the Academy to start your career.
Payment Plan
Students wishing to have additional time to pay their tuition and fees can do so by choosing one of our payment plan options that we have available. The payment plans come in one of three options: Affirm, Paypal or Individualized Plan made through the Academy. To enroll in a payment plan, choose the course that you are interested in, complete the registration form and choose the option that best fits your needs.
Career Opportunities
– In MN, Permanent Makeup Artists can work in spas, salons and medical practices that are licensed for Body Art as well as can work independently in their own studio.
– If you live outside of MN, you will want to check on the business & licensing requirements in your state.
– At MN Brow Lash & Medspa Academy, we have options for students to become a lead artist In our sister business Beauty Pros Permanent Cosmetic & Medspa or to rent a space in our state of the art facility.
– The salary range for permanent makeup artists in the United States is $19,420 to $122,110 with the average being about $66,000 a year.
– A lot depends on whether you are working full time or part time, your level of expertise and of course your marketing skills. There truly is no salary cap. You can earn as much as you'd like if you are willing to put in the hard work!
Have Questions? Contact Us Now!