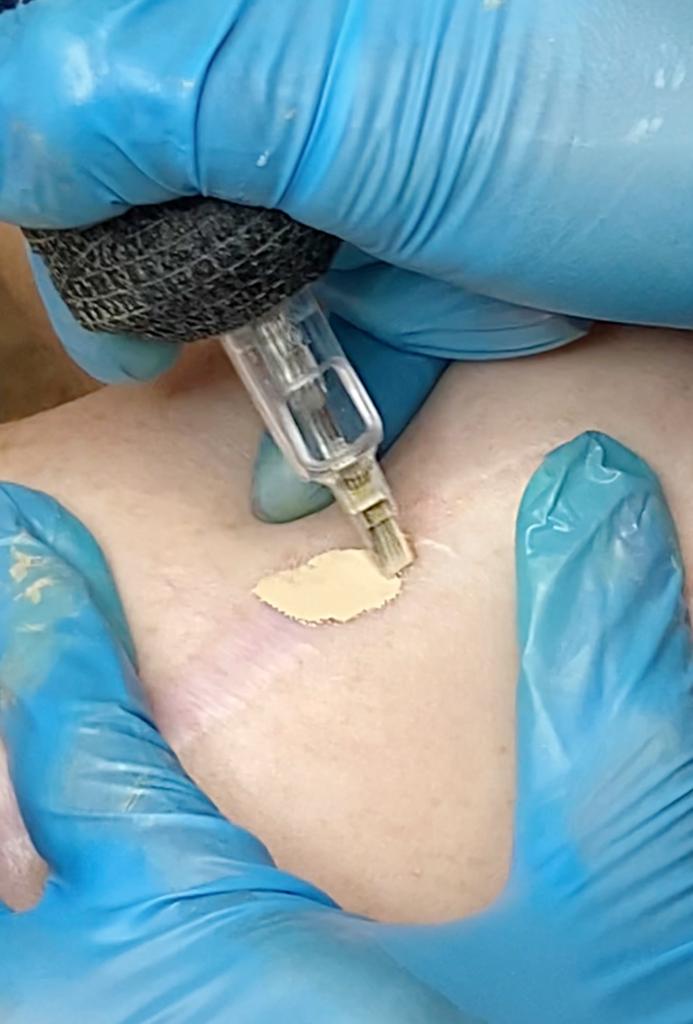 1-Day Scar Camo
Take your tattoo business to the next level by learning the subtle art of camouflage in this comprehensive course about scars! In this course, you will learn about different types of scars, the most common causes of scarring, how to consult, and most importantly how to  treat scars using paramedical tattooing. 
​​The Stretch Mark Camouflage Tattoo only helps to conceal and diminish the appearance of stretch marks so that they are less perceptible to the naked eye.
$1,200
Course Includes
Color theory and skin types

Understand skin, scars, and stretch marks

Complications: How to avoid Mistakes
Why Take
This Course
Fresh, New Techniques

Unlimited Support & Class Access

Live-Model Option

So much more!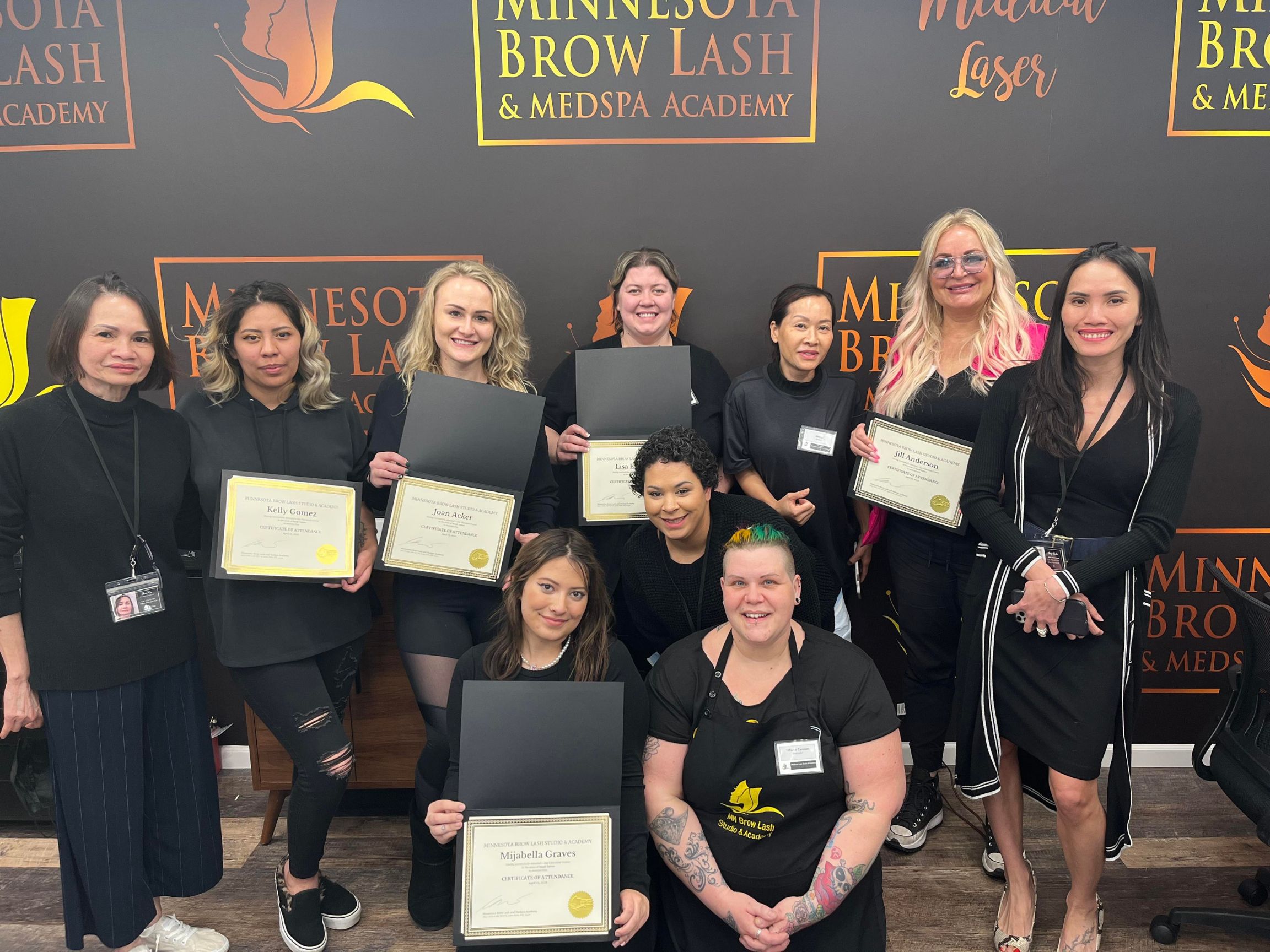 Meet
Your Trainer
Raven Appert
Raven trained by our own Minnesota Brow Lash and Medpsa Academy, Raven is a highly skilled Permanent Cosmetics artist who specializes in Powder Brows, Paramedical Areola Reconstruction and Scar Camouflage. Raven is passionate about this industry and treats every service as a creation of art. A perfectionist by nature, she has an eye for design and focuses on enhancing natural beauty using subtle definition, permanent makeup techniques, and color theory.  Raven helps women regain their confidence within themselves by offering services such as scar camouflage and areola reconstruction.
Kay Holtz
Kay has aggressively traveled the world to be educated and mentored by the leading pioneers and innovators of the beauty industry, specifically the Permanent Make Up segment.  Kay has been trained and certified as 'Master Level' with iconic organizations including:  S Academy, PhiLashes, New Look Laser College, Girls Ink, the Society of Permanent Cosmetic Professionals (SPCP)
Frequently
Asked Questions
Course Detail
We are super excited for our SMALL TATTOO class tomorrow. I want to share a little bit about this course. This 1 day CE course is a great education class for Permanent Makeup Artists who want to learn more about tattoo body art. Considering this class is like a small bridge to open your mind to some fundamentals of tattoo technique, the difference between PMU vs Tattooing, Depth and Saturation, Pigment vs Ink knowledge, Techniques of linework and shading, etc.
Will this class make you a tattoo artist?
No, you will learn how to do small tattoos with some line work and some color that fits with your Permanent Makeup Skill. You will improve your current machine skill from the class.
You won't be qualified as a body art artist. True body art skills take a minimum of 2 years apprenticeship under a tattoo artist. During that, your supervisor will teach you his styles, needles, stacking, colors, light value, diffident technique, cleaning, mannerisms and much more. Tattooing apprentice is like a "disciple" program. Your tattoo master/supervisor will teach and train you his/her passion and everything!
What will I benefit from this class?
Lots of benefits from the class. Besides having thorough understanding of PMU vs Tattooing and small tattooing design, your skill will be improving from that bridging knowledge. You will understand how to work effectively like a tattoo artist can. Or as light as a PMU Artist can. It's option and education for your fundamental skill. You will understand all the Why and How!"
I'm super proud of this class. Raven and I are teaching this class. By taking this class, our students can perform small tattoos while significantly improving their PMU skills. They do better at eyeliners, lips and more saturated brows.
To summarize, this class is not just for a small tattoo, it's much MORE!!!
MN Brow Lash Studio & Academy 5841 Cedar Lake Rd, St Louis Park MN 55416 | mnbrowlashacademy.com  | 952-938-0358
Have Questions? Contact Us Now!