Welcome!
Thank you for your interest in our industry leading training programs!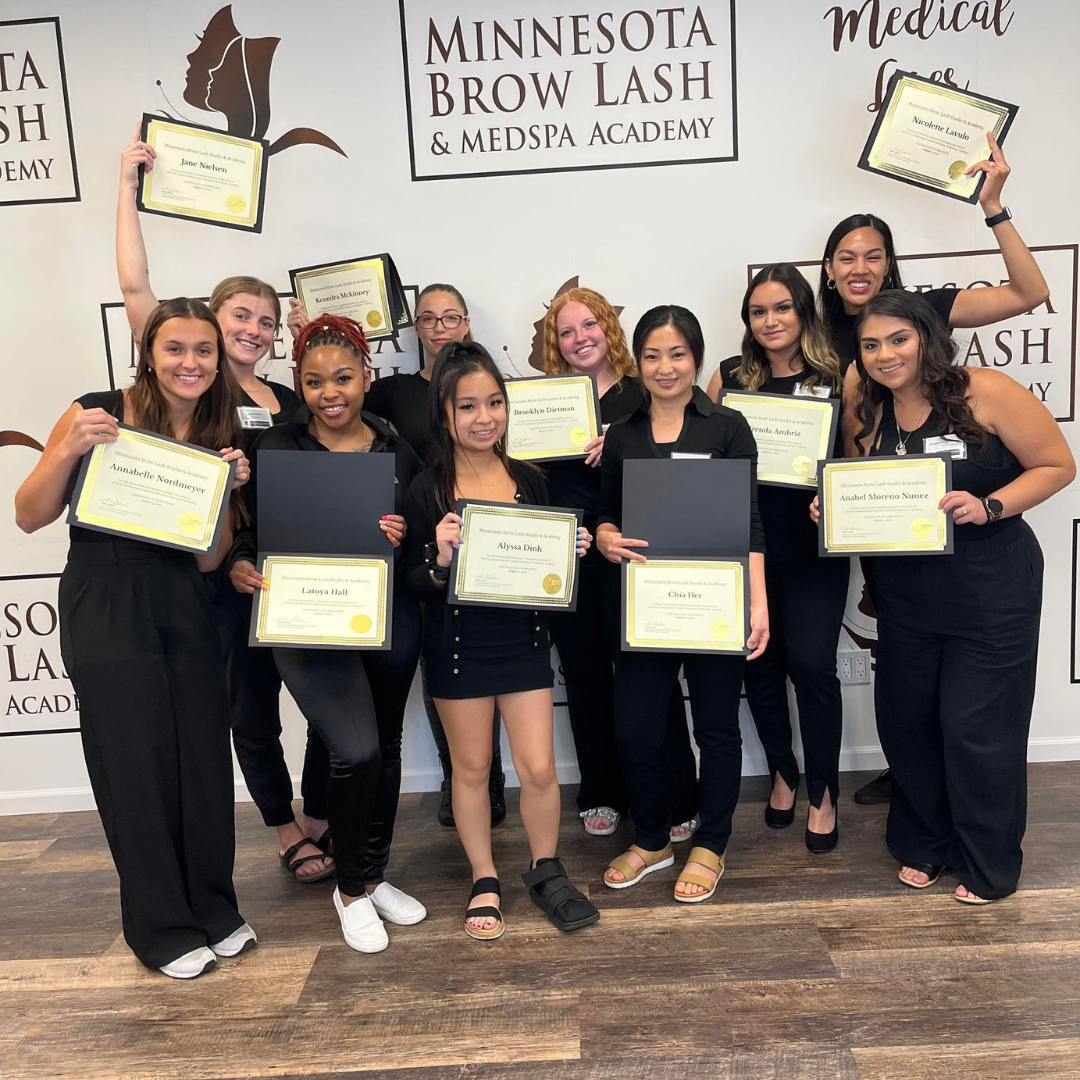 Do you have questions on a specific course and want to chat?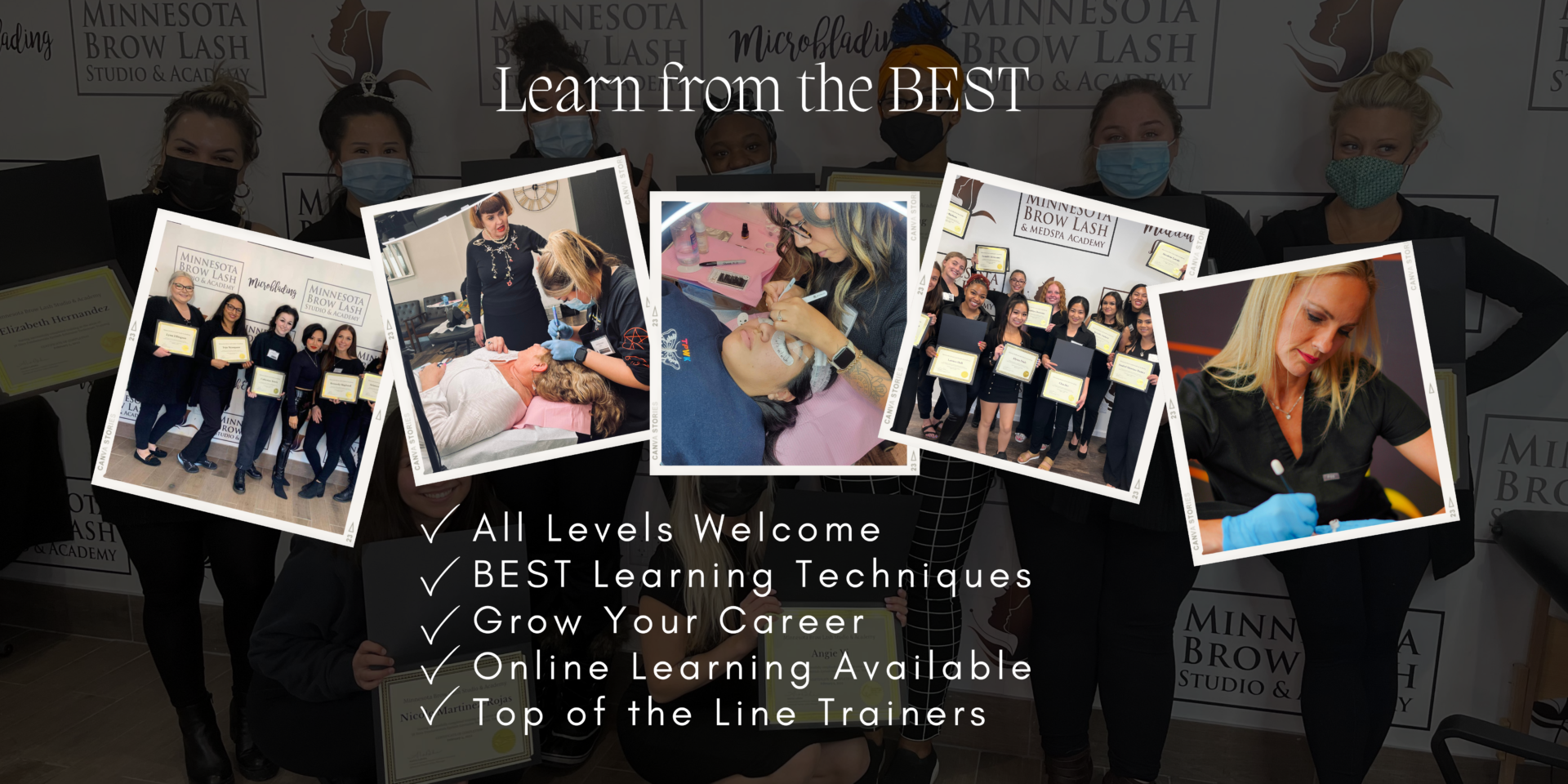 Hundreds of Successful Students have come through our Academy
Our hands-on experience and continued support will prepare you to work with any client with advanced execution and skill.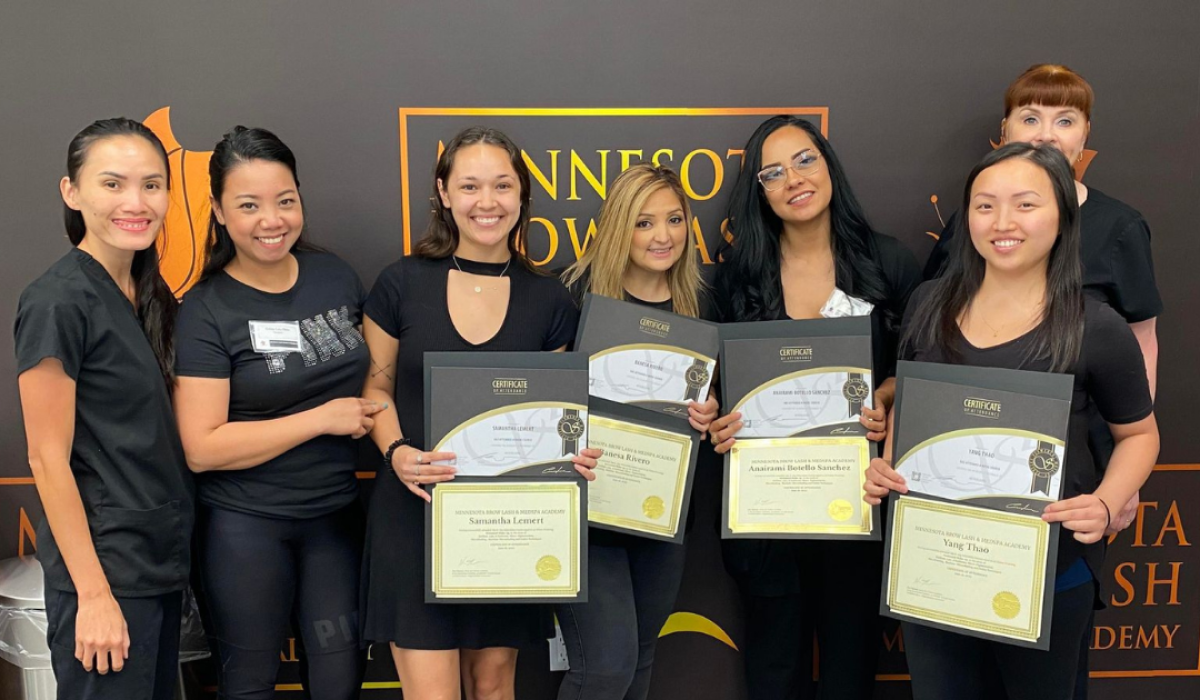 Contact Us
What do our Courses Look Like?
What do our past students say?
Alexus Schlotfeldt
Alexus began her journey into her Lash Teaching career back in 2020. Going from the sales industry to becoming a successful lash artist was the complete 180 she needed in order to live a life where she truly enjoyed what she was doing for a living, and to create a flexible schedule for herself!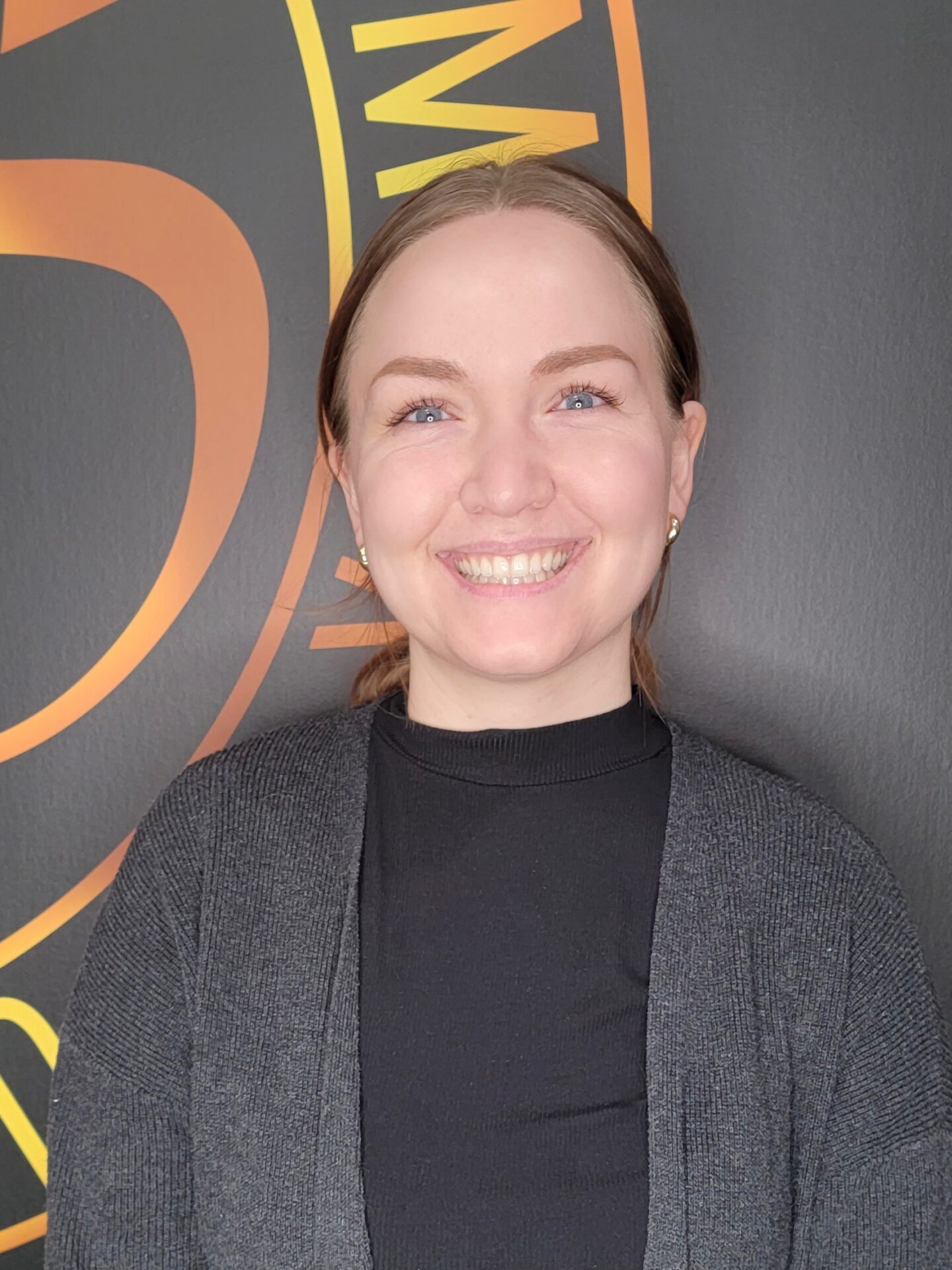 Tegan Buchholz
Tegan began her journey as a permanent makeup artist back in the fall of 2022. Despite the initial lack of support from her friends and family for pursuing a career in the beauty industry, she took a leap of faith and left her 9-5 job in nursing to follow her true passion. First, Tegan dabbled in cosmetology, eventually venturing into the permanent makeup industry. Already, Tegan has been showing an immense amount of growth in her work throughout her apprenticeship here at MN Brow Lash & Medspa Academy; and with the immense amount of support from our staff/trainers and thorough education, Tegan is around the corner from not only doing what she loves most for a living, but being successful at it too!
Samantha Lemert
In this video, Samantha describes her experience taking the 6 Day Permanent Makeup course here at MN Brow Lash & Medspa Academy. After hearing about the permanent makeup industry back in 2016, her interest was immediately sparked. She finally decided to take a leap of faith into the permanent makeup industry in June of 2022 by enrolling in our 6 Day permanent makeup course and acquiring education in microblading, microshading, powder ombre shading, lip blushing and eyeliners. Samantha most enjoys machine work techniques and is actively working on improving her manual blading skills. With only ⅓ of her apprenticeship to go, Samantha continues to acquire all the education and experience she can get in order to thrive as a successful permanent makeup artist!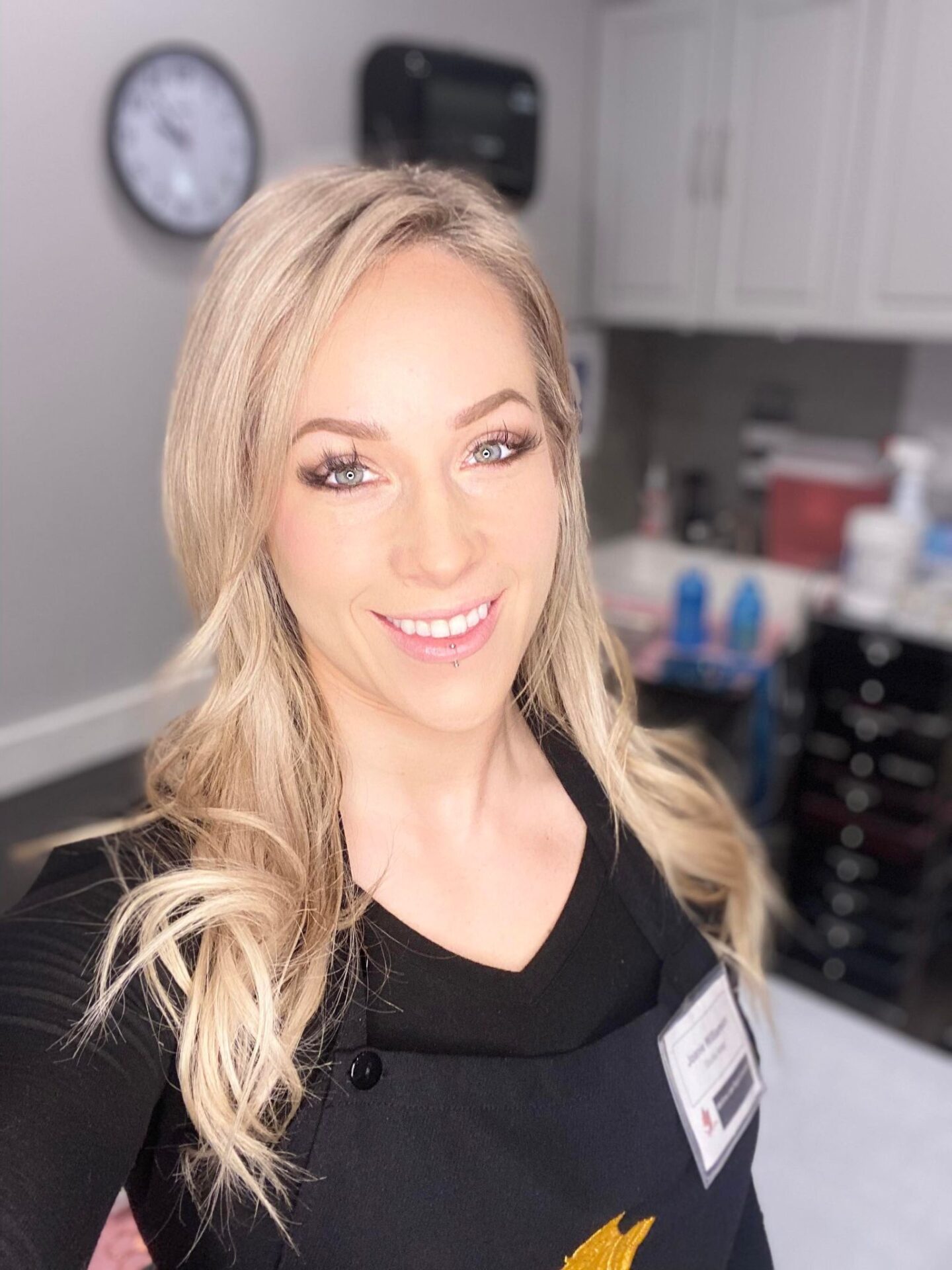 Joanie Williamson
Joanie began her permanent makeup journey back in September of 2021 when she initially took our 6 Day Fundamental Permanent Makeup Training course. Despite the lack of Body Art Licensing requirements in her home state of Wisconsin, Joanie wanted to make sure she felt comfortable working on skin before taking clients and committing to a full time permanent makeup business. In order to do this, she not only completed a 50 hour apprenticeship with our academy, she also came back a handful of times to retake our 6 Day PMU course in order to refresh her knowledge and skills on permanent makeup techniques. Just a little over a year later, Joanie is already owning and operating her own private permanent makeup business, Brow Lala Studio, in La Crosse, WI!
We're a Trusted Academy with Top-of-the-Line Training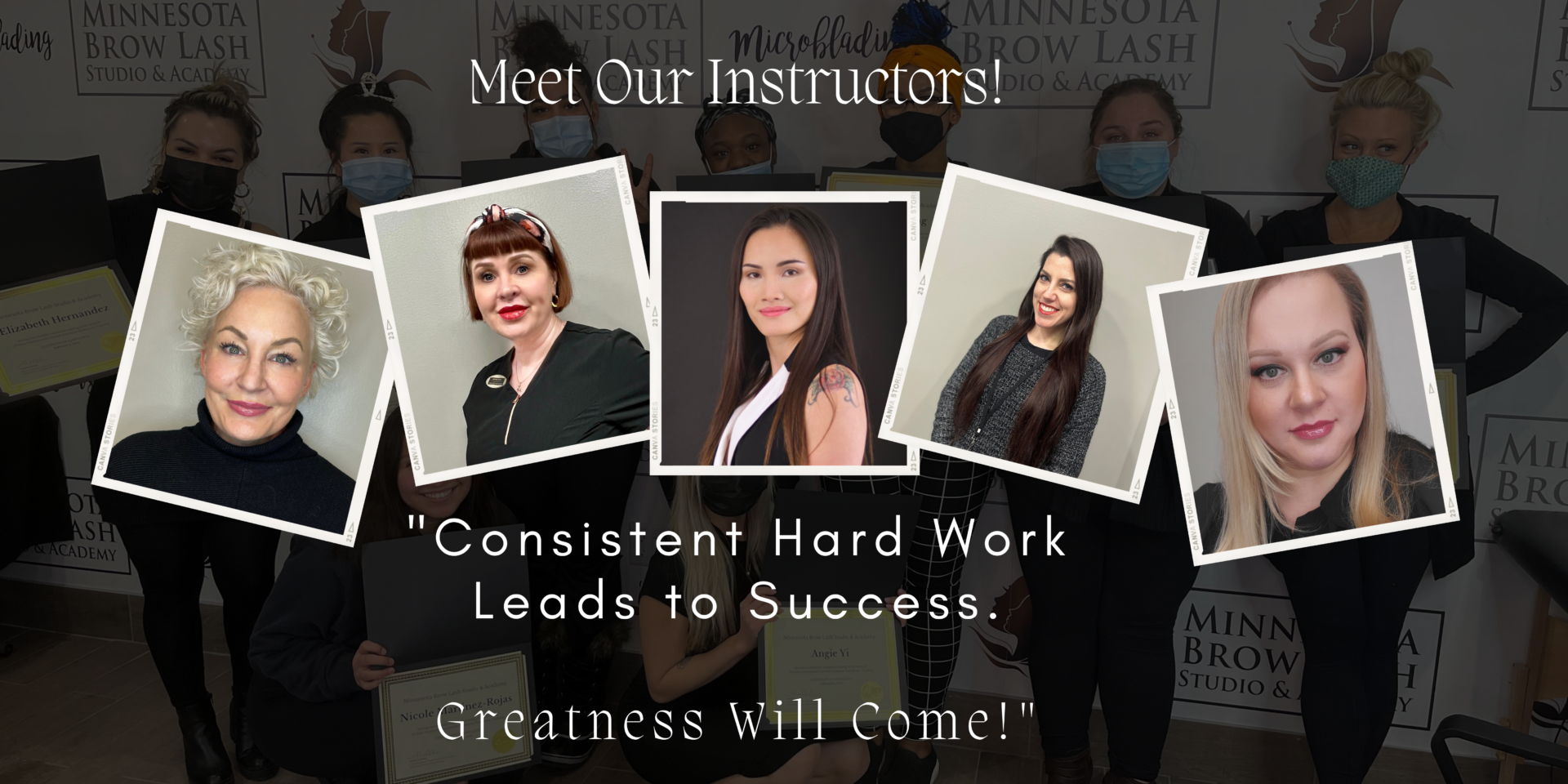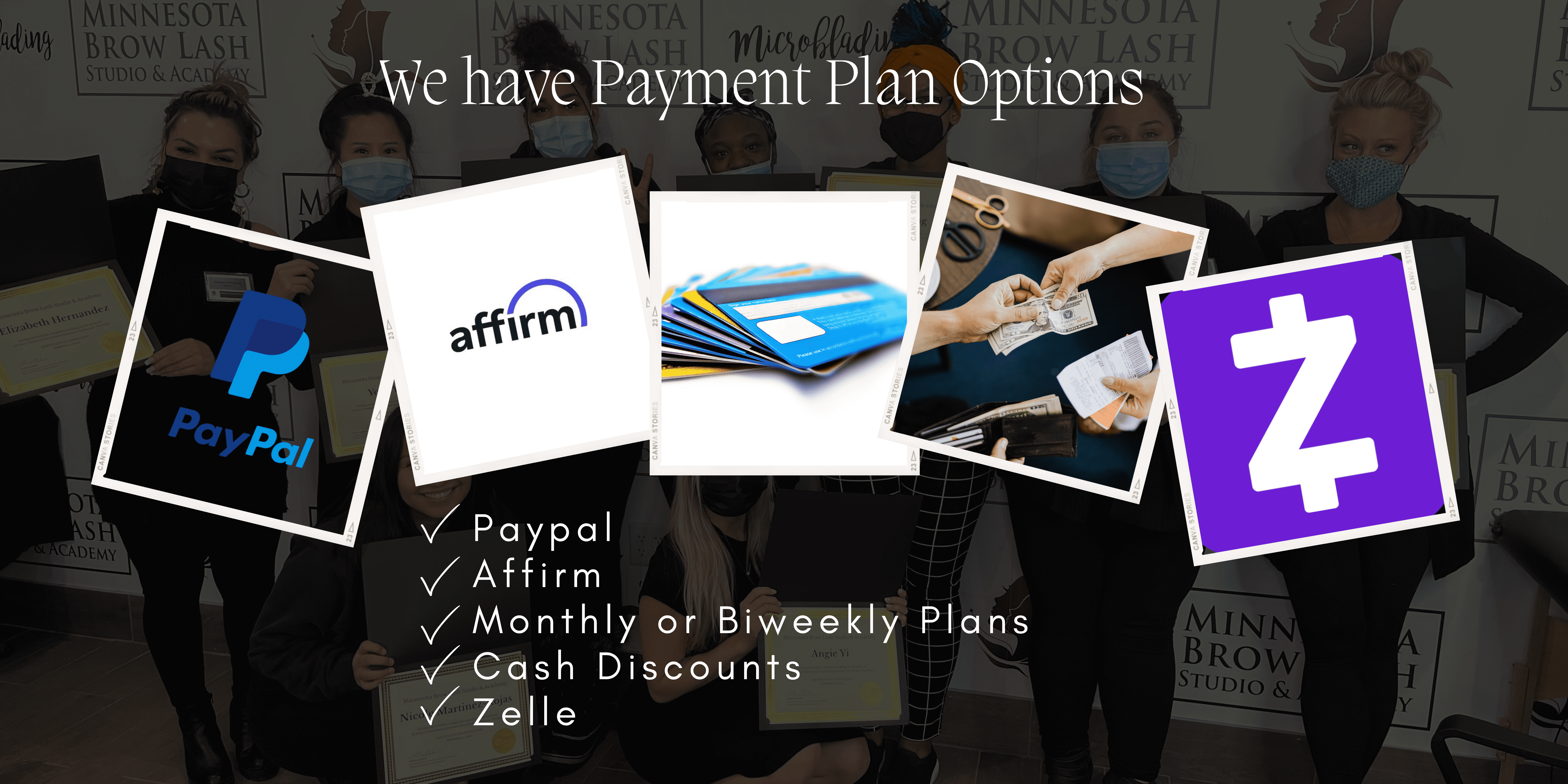 Course FAQ:
Microblading & Permanent Makeup Training
Is Permanent Makeup regulated in MN?
The state of Minnesota Health Department regulates these body art programs: piercing, tattoo, body arts, dry tattoo, microblading and permanent makeup services. https://www.health.state.mn.us/facilities/providers/bodyart/index.html
To obtain a body art license in the state of Minnesota, you are required to apprentice under a body art supervisor ( who is fully licensed in MN ) for 200 hours hands-on human skin time.
An application for a temporary body art license is required to be filled out by both the student and the qualified supervisor. This application (along with paid fee) is required and will need approval by the MN Health Department before any live model or permanent makeup service procedure can be performed.
It is a misdemeanor offense if you violate this statute. Forms and application of the temporary technician license can be found at:
https://www.health.state.mn.us/facilities/providers/bodyart/techinfo.html
Do I need an Esthetician or Cosmetology license?
Students are not required to possess a cosmetology license to take the permanent makeup training.Students may choose to take any of our courses based on current skill sets and desired career goals. The course(s) will certify and train the student with the basic knowledge and skills to start practicing.
Do we work on live models?
During the course(s), live model practice is an option for students to choose if they wish (with paid fee). To sign up for the live model option, we recommend the student register no later than 30 days prior to class which will allow time for the state licensing and approval process. Our academy will coordinate the licensing process on the student's behalf.
Do you offer the Apprenticeship Program?
Yes, we offer the most comprehensive training and apprenticeship programs in the region.
The apprentice will perform services on live models under the direction of a supervisor for a period of approximately 4 months at 2 days a week to fulfill the 200 hours minimum requirement by the state of Minnesota. Contact us for the apprenticeship fee and associated contract information.
Temporary Body Art License information and forms can be found at:
https://www.health.state.mn.us/facilities/providers/bodyart/batempinst.html
How do I get an out of state ( outside of Minnesota) Guest License
To practice on live models or to apprentice with us, you will need a 'guest artist' license.
The apprenticeship program is not necessary after completing the course in all states. However, the student may choose to apprentice with us to gain more experience and build skill sets quickly.
The apprenticeship program will vary depending on the student's needs. To sign up for the live model option or apprenticeship program, we require a registration minimum of 30 days prior to class start date to accommodate the state licensing application process. Our academy will coordinate the licensing process. Licensing information and form can be found at:
https://www.health.state.mn.us/facilities/providers/bodyart/guestinst.html
https://www.health.state.mn.us/facilities/providers/bodyart/docs/guestartap.pdf
What type of Professional & Liability Insurance do I need and when do I need it?
Students in classes are not required to have individual insurance
Apprentices, however, are required to carry (provide proof) their own liability insurance to perform body art at our facility.
If the student needs insurance as such, here is a link to affordable insurance:
https://marineagency.com/
Do you offer Financial Aid/ Grants/ Loans/ Funding?
Currently, we are not offering student loans or scholarships. We accept payment in these forms: check, credit card, cash or bank issued money orders.
Depending on the training program the student chooses, we offer special payment plans. Contact us for more details on the special payment plan.
How do I do my Bloodborne Pathogen Training?
The state of Minnesota requires 5 hours of training credits. You can find the training classes at:
https://www.health.state.mn.us/facilities/providers/bodyart/bbptraining.html
Eyelash Extensions/Cosmetology Training:
MINNESOTA INDIVIDUAL LICENSE
In Minnesota, in order to legally person skin, nails or eyelash services, you must first be licensed. The types of services one is able to perform are determined by the scope of practice within each license type.
We operate under the MN Board of Cosmetology School license (# 9000219).
We offer many courses including initial licensing for Eyelash Extension Technicians, Estheticians, Microblading/ Tattoo, as well as many certification courses.
The 38- hour eyelash extension training program which will provide certification to become a licensed Eyelash Extension Technician. After the training, the student can take the state test through PSI and apply to be licensed as an eyelash technician.
If you do not hold any license by the MN Board Of Cosmetology (BCE) then you are required to take a 38 Hour Fundamentals Course to get your Eyelash Extension Technician certification. This is your first step to becoming licensed as an Eyelash Extension Technician. Once you pass your course, you will do your written testing for your license.
Students do not need to possess a cosmetology license or an esthetician license to take this course. However, other requirements such as a high school diploma are required by the Minnesota Board of Cosmetology in order to obtain a license. All individual licenses and forms can be found at: https://mn.gov/boards/cosmetology/licensing/individual-a/
If you possess a cosmetology license and/or an esthetician license, your license will qualify you to perform eyelash extensions. You do not need an additional eyelash technician license to perform eyelash services. If you have never performed eyelash extensions, we strongly encourage you to take our 38 hour course (as outlined above) or our other advanced courses (such as our 1 1/2 Day 'Level 1' or our 1 Day 'Volume Course'. These courses will provide the necessary knowledge and skills to jump start your career earnings potential!
To enroll in a Continued Education (CE) Course, you must be licensed as an Eyelash Technician, Cosmetologist or Esthetician before enrolling in certification courses.
An Eyelash Extension Technician license does qualify as a prerequisite for some courses.
TESTING
MN Board of Cosmetology (BCE) is the governing body that issues licenses.
There are multiple steps to complete in order to obtain your BCE license.
Your Hands On Practical is the first of the 4 required State Tests per the Laws and Rules of the MN State Board Of Cosmetology. You will take this hands on practical exam on site.
The other 3 exams are scheduled through the Minnesota PSI Testing Center. Once registered for class, you may schedule your PSI tests for after you have finished your training program, you do need this information in order to pass the PSI tests.
LICENSE APPLICATION
We are here to help you walk through the entire process to obtain your license!
License application process is a little different for initial license program (such as Eyelash Extension Technician or Esthetician) and for Instructor licensing.
Upon finishing your initial licensee Course you will receive an Original Course Completion Certificate. This certificate includes your Practical Skills Test results. It must be complete, accurate, and properly notarized. (It will be notarized onsite.)
You will then schedule your three written exams to be taken at a PSI location. Original passing results from the Minnesota State Laws & Rules Exam, General Theory Exam, Written Practical Exam. All original score reports must be attached to the application.
License Application: Once all of the above is completed, submit your application to be processed: Completed Application Fee: $195 (processing within 14-20 business days) or $345 (expedited processing within 5 business days). Checks or money orders may be made payable to: "MN Board of Cosmetology". Fees are deposited the first business day upon receipt. Processing time begins when your application and payment are received in the Board's office. Business days do not include weekends or state determined holidays. Incomplete applications will be returned and subject to additional processing upon receipt back in the Board office.
ENROLLMENT
Our training programs are approved by the Minnesota State Board of Higher Education. Our programs will fulfill the requirements for your licensing process. We are licensed under the Minnesota Board of Cosmetology # 9000219.
Students are required to be 17 years of age to take our course. Students are required to be 18 or older to be licensed by the BCE. High school diploma is NOT required.
We are here to help you expand your career. We offer courses for licensure, continuing education courses, license renewal CE both online or in person, business advice, as well as an in facility product store for your future needs. Once you leave the Academy, you become part of the alumni family. We are with you to help you grow, offer support, answer ongoing questions and you always have a lifetime seat at the Academy.
If you need to polish your skills at a later time you're welcome to come back to class for a refresher. Also, we are available if you need advice once you leave the Academy to start your career.
You can enroll online at: https://mnbrowlashacademy.com/38-hours-fundamental-eyelash-extension-training
You will see training details or over the phone 952-938-0358
If you have further questions feel free to contact us anytime via email mnbrowlashacadmey@gmail.com
How many students are in each class?
We have our Private School License and are an accredited school by the Minnesota Office of Higher Education. We have smaller classes to have better one on one training with each of our students.
LIVE MODELS & APPRENTICESHIP
All students will be able to perform the techniques they learn in class as services during the class period and apprenticeship period. Students can book these services under discounted model call pricing.
Throughout your course of study you will have opportunities to practice on models. You will need to coordinate models to come to the facility to complete your training requirements. The amount of models and types of services will vary upon your course type. Model fees are $25 paid to the Academy front test. You may choose to cover the fee on behalf of your model if you choose to do so.
The MN Brow Lash Medspa Academy & Beauty Pros Medspa offer apprenticeship opportunities to continue your journey as a growing stylist while earning income. Private suite rentals on-site are also available.
PAYMENT PLAN
Depending on the course curriculum, we have option plans.
PURCHASING EQUIPMENT AND SUPPLIES
We will coordinate with you the right resources for purchasing the medical spa equipment and seeking a medical director.
You also have access to our store on site and online. The store is filled with inventory of high quality products at amazing prices for purchase while in training or even after you have finished and you have established your career. Come back to purchase supplies at any time or online at: https://mnbrow.com
FINANCIAL BENEFITS
The Medspa industry is growing rapidly and on average generates 1 million dollars of yearly revenue.
As industry leaders, The Academy will assist with lifetime career placement. We offer guidance, support, continuing education courses and lifetime seats at the academy for repeat refresher courses.
CAREER PLACEMENT
With your license you have the ability to work in a number of facilities. Some options include: Salon, spa, medspa, micro-salon, booth rental, commision stylist positions, salaried positions, to name a few.
The MN Brow Lash Medspa Academy & Beauty Pros Medspa offer apprenticeship opportunities to continue your journey as a growing stylist while earning income. Private suite rentals on-site are also available.
Laser & Advanced Medical Esthetics:
Medical and Advanced Esthetic Training
Do I need a license to attend these classes?
There are no prerequisites to attend our courses. In the state of Minnesota, you are required to have a medical director directing your medical procedures such as: medical grade lasers, skin needling (deeper than epidermis), body contour, fibroblast plasma, medical grade peel, injections, etc.
In Minnesota, they do not require a medical director to be on-site but you must have one to oversee the medical services.
If you are an Advanced Practice Esthetician, you can only perform the MN Board of Cosmetology regulated services such as: microneedling (within the epidermis), plasma, galvanic, microdermabrasion, lower grade peels, etc.
You do not need to have a medical director but you will need to have a MN Advanced Practice Esthetic License (1100 hours of training)
Do you have payment plans?
Depending on the course curriculum, we have option plans:
2 weeks laser & advanced esthetic course has an option plan of $4500 deposit, the rest can be paid within 6 months interval
Other smaller courses such as: fibroblast, microneedling, have to be paid in full prior to attending the class.
Do you assist us in purchasing lasers, equipment & finding a medical director?
We will direct you to the right resource for purchasing the medical spa equipment and help you to connect with a medical director.
For more information, you can research at:
https://www.fda.gov/medical-devices/overview-device-regulation/classify-your-medical-device
Do we have live models?
All students will be able to perform the techniques they learn in class as services during the class period and apprenticeship period.
Students can book these services with discounted model call pricing.
What are the career & financial opportunities?
The Medspa industry is growing rapidly and on average generates 1 million dollars of yearly revenue. Below is a rough average cost per session of the techniques learned in our 2 Week Advanced Esthetic Laser Course:
Skin Needling service cost averages between $200 and $450 dollars per session depending on the size of the area being worked on.
Plasma Fibroblast service cost averages between $200 and $600 per session also depending on the size of the area being treated.
Laser Tattoo Removal session costs average between $90 and $250.
Skin Rejuvenation/Photofacial sessions run on average between $225-$375
Laser Hair Removal sessions vary depending on size and also the option to purchase packages.
A small area may run between $80-$100. Medium Area between $150-$215.
A large area between $220-$270.
An extra large area ranges between $325 and $400.
Body Contouring sessions range between $175 and $500 each.
How do I enroll?
https://mnbrowlashacademy.com/medical-advanced-esthetic
You will see training details or over the phone 952-938-0358
If you have further questions feel free to contact us anytime via email mnbrowlashacadmey@gmail.com or text/call our Medspa Class Coordinator Menisha at: 218-626-5090