Training Fee – $1550
Laser Tattoo Removal Training
Minnesota Brow Lash Studio & Academy has partnered with New Look Laser College, the world's leading laser tattoo removal training program, to provide expert training and certification for individuals interested in performing laser tattoo removal.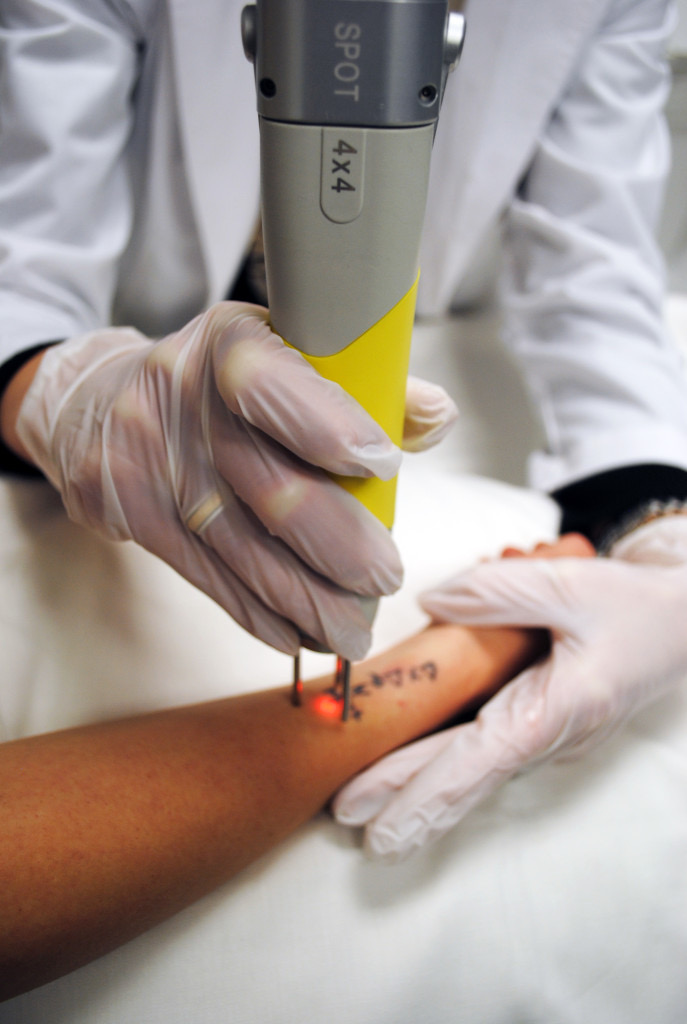 New Look Laser College was established in 2007 as the world's first tattoo removal training program. They have trained thousands of tattoo removal practitioners from around the globe and are notorious for their in-depth educational material and hands-on training. New Look Laser College students have gone on to open some of the leading laser tattoo removal businesses and medical spas in the world, and we're so excited to bring their training course to our Minnesota Academy.
Together, Minnesota Brow Lash Studio & Academy and New Look Laser College will offer a handful of two-day training courses throughout the year. These training courses are designed to educate and prepare individuals who are serious about learning the ins-and-outs of the laser tattoo removal industry and performing laser tattoo removal. Each course consists of an informational education segment and a hands-on training segment.
Essential Academic Training
The informational education segment will equip you with the knowledge and information that every expert laser tattoo removal practitioner should know. Students will cover a variety of topics including laser safety, laser protocols, laser physics, the history of tattoo removal, how to assess a tattoo, clinic operations, treating different skin types, marketing and business operations, and much more. Not only will students learn how to perform laser tattoo removal, but you'll also be equipped with essential business and marketing training that emphasizes how to attract tattoo removal patients, how to operate a tattoo removal business (both new and existing ventures), and ultimately profit with tattoo removal.
Extensive Hands-On Training
The hands-on segment gives students the opportunity to practice using the laser on real, live patients. We assemble a diverse pool of volunteer patients with different skin types and tattoos to give our students the most comprehensive learning opportunities for different treatment scenarios. All treatments are performed under the supervision and guidance of New Look Laser College and Minnesota Brow's expert tattoo removal staff. Staff members will monitor and instruct each treatment carefully to help you confidently deliver the best treatments possible.
The DESCRIBE® PFD Patch
One of the reasons we are so thrilled to partner with New Look Laser College is being able to train our students with the DESCRIBE® PFD Patch. The DESCRIBE® PFD Patch is an innovative laser tattoo removal accessory that promotes faster ink clearance and safer treatment compared to laser tattoo removal without the Patch.
The DESCRIBE® PFD Patch is a silicone patch that is saturated with perfluorodecalin (PFD), a unique liquid optical clearing agent that allows up to 4 laser passes in a single treatment as opposed to the standard single pass treatment. Training with the DESCRIBE® PFD Patch is available only through New Look Laser College, meaning our students will have exclusive hands-on training with this technology.
Laser Tattoo Removal Certifications
New Look Laser College training students will receive two laser tattoo removal certifications upon completion of training. These certifications will recognize your laser tattoo removal training and also make you an authoritative laser tattoo removal practitioner in your community. Patients who see these certifications will know they are being treated by a professional laser tattoo removal expert.
Certified Laser Specialist (CLS) Certification
The CLS certification attests to the in-depth knowledge of laser tattoo removal and experience you gained through the New Look Laser College at Minnesota Brow Lash Studio & Academy. This includes your understanding of procedural factors including, but not limited to laser physics, laser-skin interaction, risk factors, proper aftercare, contraindications, skin and tattoo assessment, and more. This also serves as evidence of the extensive hands-on training you performed on real patients.
Laser Safety Officer (LSO) Certification
The LSO certification verifies your comprehension of Class IV medical laser risks. This includes your understanding of laser fundamentals including, but not limited to laser optics, laser classifications, laser control, standards and reporting, non-direct beam hazards, and more. Both the CLS and LSO certifications are required in many states in order for a technician to operate a laser.