Microblading/Microshading Online Training – $2750
3D Microblading Technique Certificate
Microblading starter kit valued at $650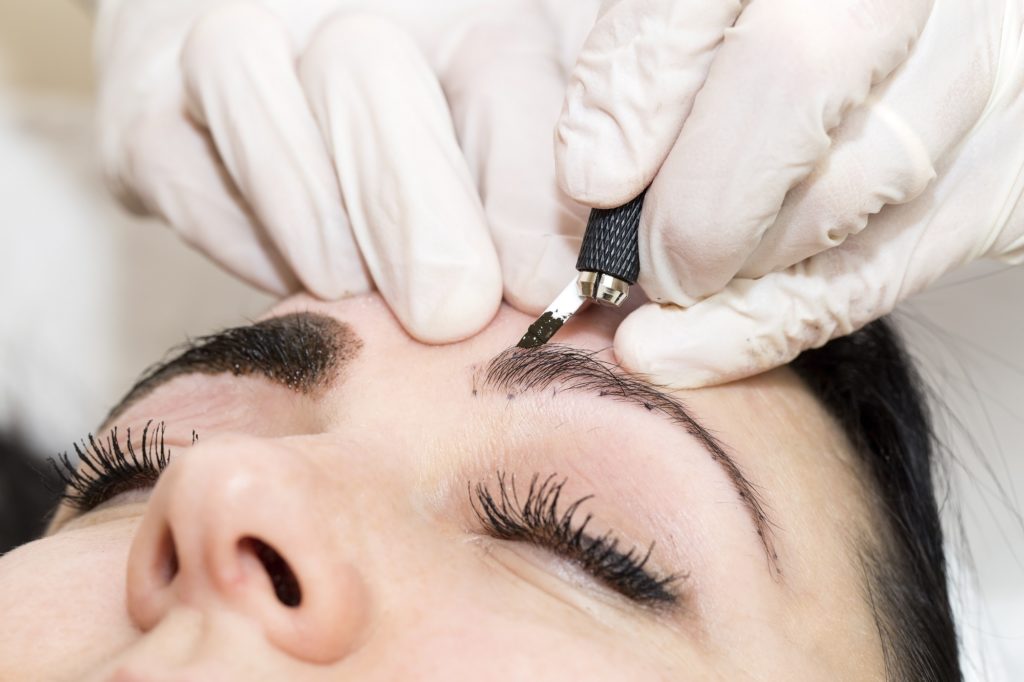 Microblading online training program covers the following:
Online Pre-Course
Theory & Concepts
Infection control
Safety and Compliance
Understand skin, including age, texture, and undertones
Skin preparation
Finding correct skin depths and pressure
Color theory and skin types
Color pigments, mixing and factors to lasting longer
Eyebrow or other procedural design
Various brow designs and selection
Measuring brows and facial features
Proper handling of equipment, such as single-use disposable microblading handle and needle groupings
Instructor procedure demonstrations via video and social media
Instruction to drawing, microblading on various mediums, then applying these techniques on clients
Training Duration: 6 months
Students will be sent access to our learing modules. Students will watch video model at home and submit homework to our instructor. Our instructor will review each module home work and work one on one with the student. The student has up to 6 months to fullfill all 10 modules in order to receive our graduation certification.
Terms & Conditions
Registration:
All students are required to pay in full of $2,750. We will send the kit and training manual to the address provided.
Cancellation:
To ensure that students are serious about enrolling in our training courses, we do not offer refunds once a student has already registered for a training course. Students may switch to a different training date 3 weeks before the original sign up date.
Licensing:
We require all students to complete a bloodborne pathogens certification before attending our courses.
Please visit http://www.health.state.mn.us/ to find out which certifications are accepted in the state of MN.
*If you are attending from out of state, please check out your state's health department website for the correct information*
*Students are responsible for checking with his/her State Health Department or Local Jurisdiction for his/her license requirement process.
If you are also registering for our apprenticeship program, Our training courses are independent from apprenticeship. Course Registration Fees are Non Refundable.
Section 1

Pre-Course Training

Section 2

History Modality and Skin Structure

Section 3

Face Shape & Brows Mapping

Section 4

Skin Thickness & Different Skin Type (Fitzpatrick Scale)

Section 5

Tools | Blades and Shading Needles

Section 6

Microblading Hairstroke Patterns & Technique
0.00 average based on 0 ratings