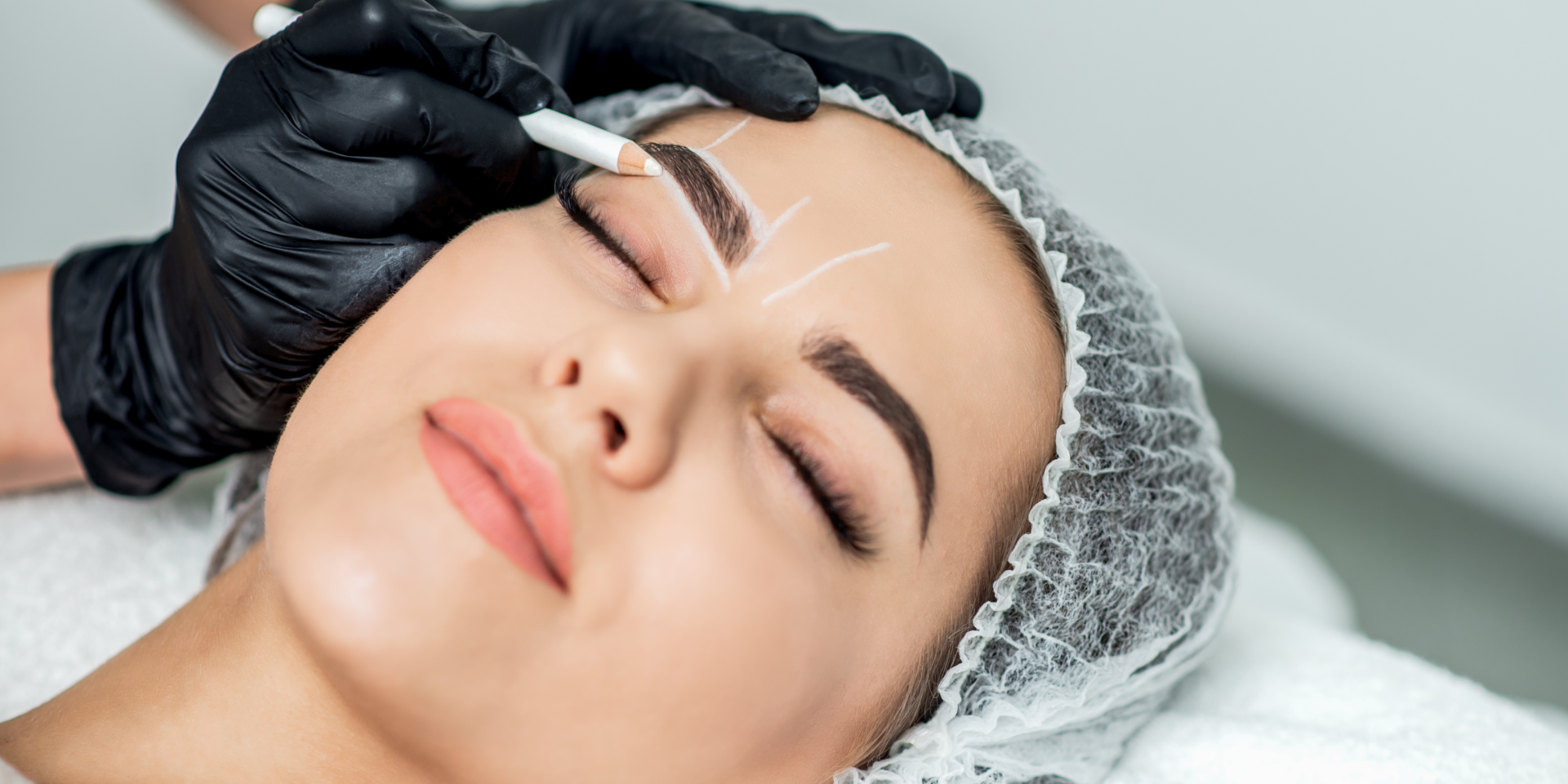 Microblading/ Permanent Makeup
Microblading in 2023: Guide to Perfect Results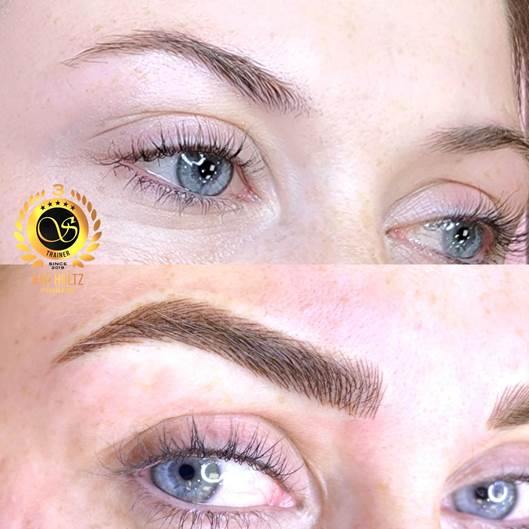 The process of microblading your eyebrows is a procedure that, according to its proponents, can beautify the appearance of your brows. The term "micro-stroking" or "feather touch" is another name for this technique.
Although the level and type of training required to do microblading vary from state to state, microblading is always performed by a qualified technician. In addition to receiving training, a particular license is required to practice in certain places.
The qualified specialist uses a specialized instrument to draw in the brows in a thorough manner. During the treatment, which involves the use of a specialized instrument to fill in the brows, pigment is implanted into the cuts that are made in the skin of your eyebrows. It requires making a large number of very fine strokes.
The Society of Permanent Cosmetic Professionals considers microblading to be a form of tattooing due to the fact that it involves the placement of color or pigment on the skin in a manner that is only partially permanent.
The majority of individuals want their finished product to have improved texture as well as the color that still appears natural.
How long does microblading last?
The results of microblading might persist between 18 and 30 months.
The duration of the process depends on your skin type and personal preferences. Some skin absorbs pigment better than others, which is why the time between operations varies so greatly.
The pigments utilized in microblading gradually fade over time. Touch-ups are useful for maintenance, but you may prefer to wait until the color has nearly entirely disappeared before undergoing the operation again. This option is more expensive than standard touch-ups in which color is added as it fades.
What to be aware of
Always employ single-use, disposable equipment for the microblading technique. If you do not observe the microblading expert open a fresh instrument when it is time for your appointment, you should either request a new one or cancel the appointment.
While microblading is commonly believed to be equally safe as other techniques of tattooing, there is limited medical research and clinical evidence to support this claim. It is essential to feel at ease with the professional and the environment.
In addition to ensuring safe and responsible methods, you also need to consider how your skin type may react to microblading.
For instance, many microblading specialists believe that those with dry skin will achieve more satisfying outcomes than those with oily skin.
Additionally, certain skin care products may affect the effects or duration of the operation.
If you decide to microblade your eyebrows, you might want to avoid the following skincare products:
retinol
acids
fragrance
mechanical exfoliation
chemical peels
microdermabrasion
Preparation
The first and most important thing you can do to prevent a microblading infection is to research your technician. Not every state requires technicians to have a license.
If they aren't licensed, request to see their occupational license or inspection from the health department. The presence of either of these accreditations indicates you're being treated by a legitimate provider.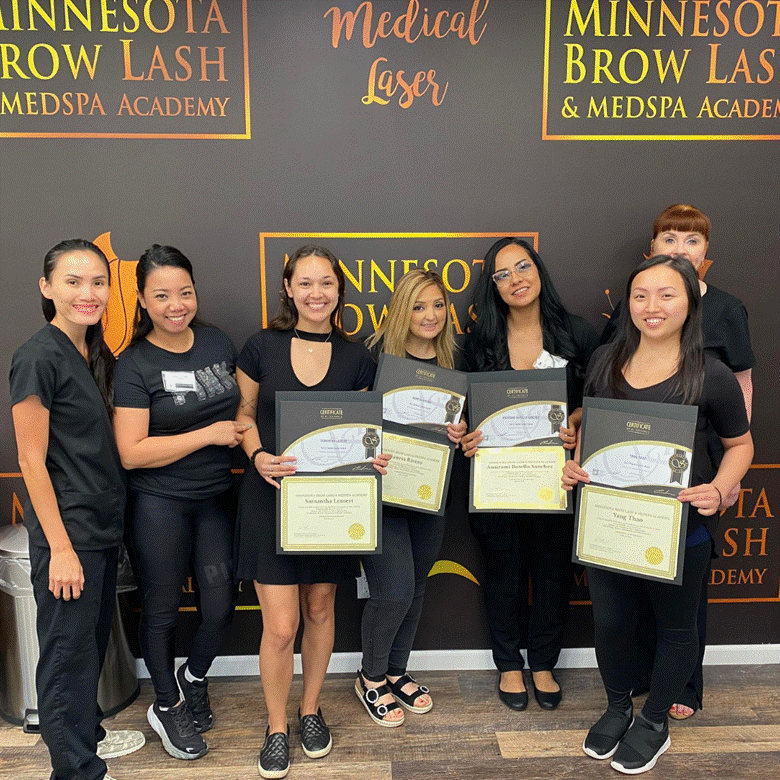 Procedure
Microblading includes the use of needles attached to a tool to generate brow hair-like lines. Throughout the treatment, pigment is manually (through the instrument) applied to the dermis, the innermost layer of skin.
It's similar to getting a tattoo, but it's temporary.
Some people compare it to having their eyebrows threaded, which is a little uncomfortable but not painful.
The duration of the operation varies depending on the individual's eyebrows as well as the professional.
Skin care after microblading
Microblading aftercare is comparable to tattoo aftercare, albeit slightly more intensive.
The pigment will appear fairly black shortly after the operation, and the skin beneath it will be red. Needles are used to puncturing the skin, thus it is normal to experience redness and irritation soon after a tattoo.
Approximately two hours after microblading, you should use a cotton swab dipped in sterile water to the treated region. This will remove any excess color from your eyebrows. It will also sterilize the region.
It takes between 7 and 14 days for the skin to begin to look healed and for the pigment to fade to the desired shade.
After microblading, take care of your skin by following these steps:
Do not moisten the area for at least seven days. This includes maintaining a dry face during the shower.
• Do not use cosmetics for at least one week. This is because colors are still settling into the superficial skin incisions made by blading.
• Do not pick at scabs, pull, or scratch the eyebrows.
• Avoid saunas, swimming, and extreme sweating until your follow-up appointment and until the affected area has completely healed.
• Keep hair away from your eyebrows.
• Apply any prescribed creams or healing balms as suggested by your technician.
After your skin has fully recovered, you will need to take care of your skin to protect your microblading investment. The application of sunscreen to the microbladed area could prevent fading.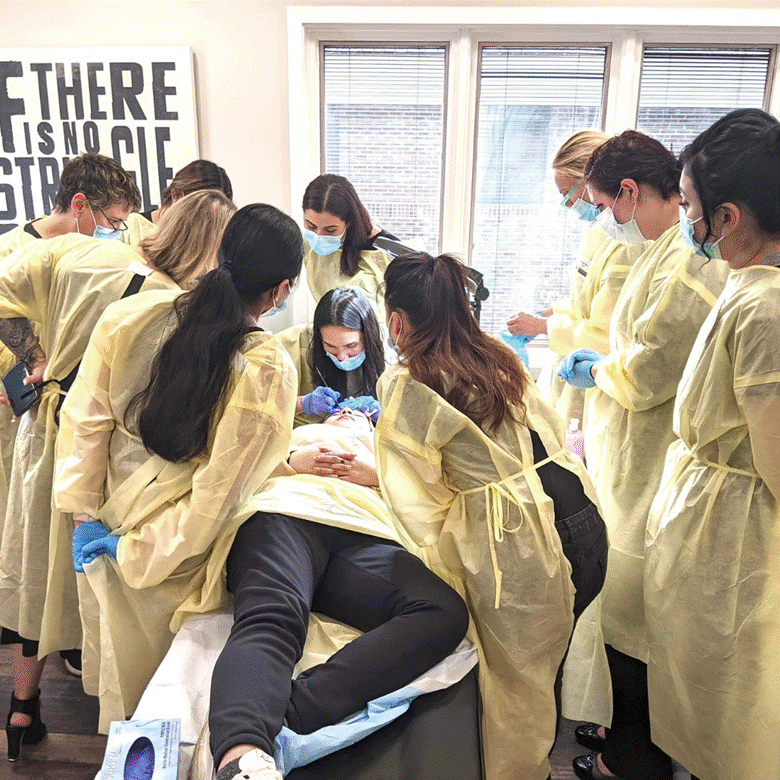 Outcome and Costs
Microblading procedures vary in price. The typical price is $700.
Depending on your location and the technician's fees, the price could be higher or lower. Aestheticians or artists, as they are frequently called, who are in high demand may charge extra based on demand and popularity.
The total price includes two visits. The first is when the procedure is performed. A touch-up occurs around six weeks after the initial appointment. At this point, barring difficulties, the healing period will be complete, and any portions of the skin that did not absorb pigment can be addressed.
Potential Complications
Infections of the skin caused by irritation or hypersensitivity The pigment's Trusted Source is a potential problem.
It is normal to experience some pain and discomfort during the operation, and you may experience a small stinging sensation afterwards.
It is uncommon to experience acute discomfort in the affected area after leaving the office of your technician. You should closely monitor the microbladed area to determine if it becomes swollen or elevated. Any discharge with a yellow hue or extreme redness could indicate an illness.
Immediately seek medical attention if the affected region swells, continues to scab after two weeks, or begins to seep pus. Because the area is so close to the eyes and brain, a bloodstream infection in the eyebrow region is especially problematic if it spreads into the circulatory system. If you have an infection from microblading, you will need quick antibiotic therapy.
You should never undergo microblading if you:
are pregnant
are prone to keloids
have had an organ transplant
You should also be cautious if you have a compromised liver or a viral condition, such as hepatitis.
Takeaway
Microblading is when a professional specialist uses a special tool to fill in the eyebrows to make them appear fuller or darker. This instrument is used to cut into the skin around the eyebrows and implant color into the wounds.
Costs vary, and as with nearly all medical procedures, problems are possible.
Have Questions? Contact Us Now!