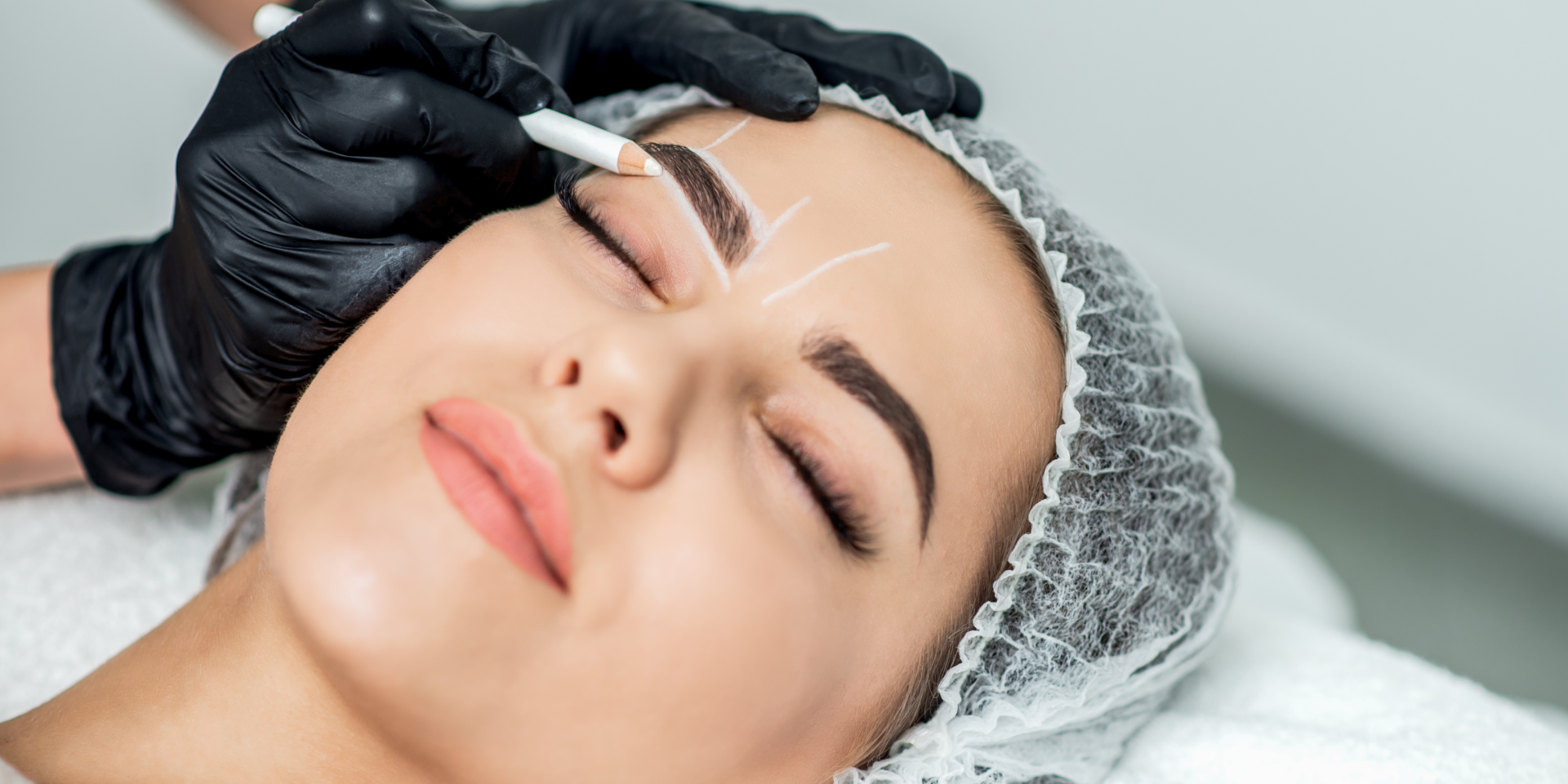 Eyelash Extension/ Cosmetology Courses
How to ensure a flawless Eyelash Extension Procedure: Top 4 key steps
1. Talk with your client
Never rush the process when applying lash extensions. The main goal is that your customer is happy and that they come back for a refill. So, ask them about their personal preference and the style that they want to achieve.
Take some time to think about what sort of look might appeal to them and how to effectively implement it.
Take a look at their eyelashes and if they have any makeup. Also, your client's lashes will be unable to accommodate longer extensions if they are not robust and healthy. Examine the person's eyes and facial features.
Look at the size of their eyes. Are they big, small, narrow? Now, put your knowledge to use. Make a plan for applying false eyelashes to your customer's eyelids by determining which lash style will look best. Consult with them to leave them satisfied by customizing the right look.
2. Choose the right type of lash extensions
When it comes to lash extensions, you may pick from a wide variety of services. Here, you and your client can talk about what choices are for them. Your client shouldn't have any allergies, since only then they can proceed further. Customers can pick and choose from a wide variety of options, and it's your job to steer them in the right direction. You can suggest different lengths, thicknesses & materials. You can also discuss different curl options. Nowadays, most women opt for voluminous faux mink lashes.
Volume lashes are distinguished by the number of individual lash extensions that are grouped together.
Most artists use a Number and the letter D to represent the number of lashes in a fan. 4D to 8D are used when a fuller, more prominent effect is needed.
3. The eye shape
What shape are their eyes—almond, round, upturned, downturned, hooded, or monolid? Do they prefer a look that makes their eyes look smaller and more closed or one that makes them look wide awake? In most cases, women tend to either opt for the classic Barbie doll look, or for the cat eye trend.
Be aware that the "cat eye" style may diminish the size of almond-shaped or small eyes. Not everyone can look as good with the same infill. So, ask your client if they're going for something simple for every day, or glamorous and exotic for a special occasion. Find out if they need low-maintenance lash extensions or if a higher-maintenance style is fine with them.
4. The set-up
The application can take anywhere from 30 to 90 minutes to do. This all comes down to the client & their personal preference. Once they're at the salon and laying on the table, here is how the process is going to happen:
Step 1: Apply lint-free eye patches below the eyes. Don't have the sticker inserted too close to the eye when applying (just around 3–4 mm away from the lower lash line). 
Step 2: Once you have a clear vision, begin placing the individual lashes down. Choose B or C curl lash extensions with a thickness of 0.15 mm for a natural appearance. Lay out your lash extensions in a vinyl pad so you can pick them up quickly. 
Step 3: Make sure that you always have clean tweezers. Work at a 90-degree angle for flawless application. Holding the extension by its tapered end, dip it into the glue, and let it connect with their natural lash. Separate the real eyelashes as you work your way. You can use a spoolie to brush them out.
Step 4: Once your lashes are in place make sure that no lash (natural or extension) is glued together. If your eyelash extensions are stuck together, use the two pairs of tweezers to separate them. Your client should gently open up her eyes and check out the final product. Make sure that you explain to them how to maintain their lashes, and what not to do within the next 24 hours until the glue fully sets (gym, sauna, face wash, etc). The better the upkeep: the longer they'll have them on!
Book your course!
If you're looking for the best eyelash training course in Minnesota, check out MN Brow Lash Academy.
If you want to know all about the proper application technique and you want to see a demonstration on a model plus enjoy a ton of helpful videos and quizzes that are fun, engaging, and helpful - check them out.
They also offer guidance, support, continuing education courses and lifetime seats at the academy for repeat refresher courses.
Lastly, your course comes with a complete product kit valued at over $300 as well as a detailed training packet and includes MN State Laws and Rules by the Board of Cosmetology, along with a ton of different perks that are worth checking out.
Have Questions? Contact Us Now!