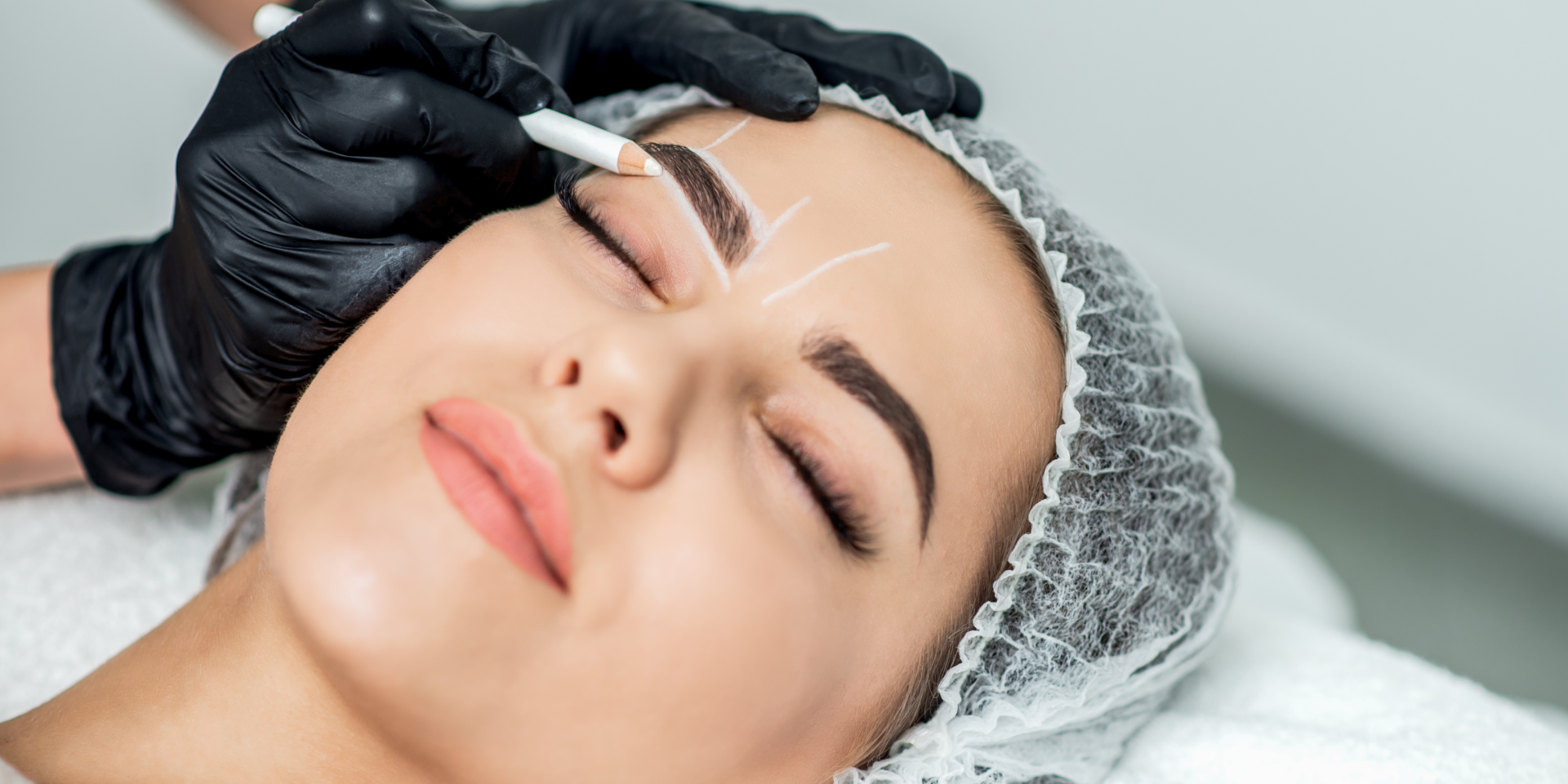 Microblading/ Permanent Makeup
Behind the Scenes: What will I learn in a Fundamental Permanent Makeup Program?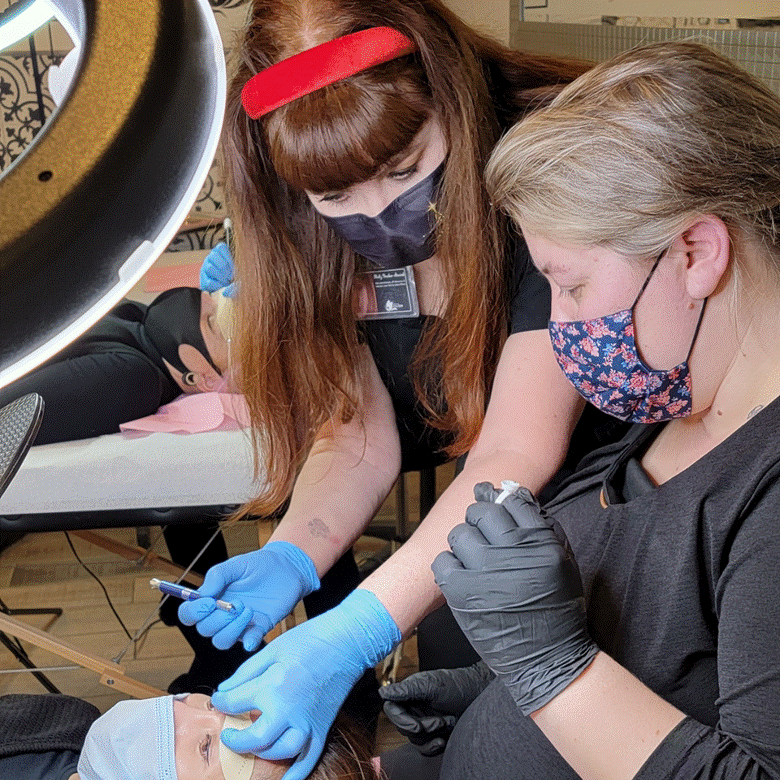 The dream of your flawless makeup staying in place so you could roll out of bed feeling ready to go has become a reality. Thanks to permanent makeup, this wish has come true for many.
Permanent makeup is also known as micropigmentation or cosmetic tattooing. A pen containing iron oxide is used for tattooing the skin and applying permanent makeup. A tattoo can darken and give the appearance of defined eyebrows, mimic eyeliner, lipstick, or both. Additionally, it can hide scars and improve the appearance of an uneven hairline.
From microblading to ombre lips, you can acquire shaved-lined eyes, freshly-bitten pink lips, or even fake freckles. The techniques and creativity used today have advanced to provide people with the most natural modifications, leaving your friends wondering how you always look so good. This certainly gives rise to successful careers in the field of permanent makeup.
Wondering what courses you need to take to enter the lucrative field? Here is the list of permanent makeup programs that can help you grab the attention of a larger audience, improve brand recognition, and improve sales.
Microblading/ Microshading Courses
Microshading is a type of semi-permanent cosmetic makeup performed using a disposable handheld tool to define and fill eyebrows. Microblading courses are designed to give you hands-on experience to help you work for clients with advanced skills and execution. Based on the course you choose, you will learn about the procedures like:
5D Manual Microshading
Permanent Makeup Kit with Tools and Machine
3D Microblading
Machine Shading for Lips, Brows, and Liners
Ombre Magic Shading
6D Fusion Blade & Shade
Permanent certification training classes give you the best knowledge to start a career in the industry. Though the method is done manually, you will need to use some tools to define eyebrows correctly. For this, you will also get training on using these tools correctly.
Scalp Pigmentation Training Courses
Scalp pigmentation is a relatively new procedure and is highly demanding. It is the process of tattooing hair follicles to reduce the appearance of shaved look. Since it is a non-invasive procedure with no side effects, both men and women opt for it to improve their looks. There is also no scarring or downtime, which makes it the perfect option for people struggling with hair loss.
If you enroll in a beauty school, they will teach you how to carry out the procedure. You will learn the science behind hair growth, the reason for baldness, and the importance of scalp pigmentation. Of course, your trainer will ask you to practice tools to get the best services to clients. The course will include the following:
Detail skin type understanding
Color theory
Pigment kit
Ideal pressure and depth for the procedure
Factors to consider to determine if an individual is an ideal candidate for the treatment
Brow Training Course
The brow training courses are a bit different from microblading. This course will help you learn a wide range of techniques to improve your brow appearance. For instance, MN Brow Lash academy gives you training for techniques like but not limited to:
Ombre Nano Combination 6D Signature fusion of Microblading and Shading
Ombre Powder Brows
Color correction and Color Theory
This permanent makeup training program can enhance your skill sets. The best part is after getting certification, you can offer more than one service in your studio or saloon. Several services on your portfolio allow you to cover a wider audience and offer services with different price tags that can attract different types of people.
Ombre Permanent Makeup for Lips, Eyebrows, and Eyeliner
Ombre permanent makeup techniques are designed to give permanent color to eyebrows, lips, and eyelids to make them look bigger and fuller. For instance, in ombre lips, you color the outline of the client's lips with a dark color and then permanently fill the rest with a lighter shade. This treatment allows your customers to enjoy a beautiful fresh look without doing any makeup.
Choosing a reputable and experienced training institution will teach you modern and promising techniques. Generally, the course covers topics like:
Classic Lash Line Enhancement
Mapping Technique
Permanent Makeup Kit
Lip Blushing
Proper Equipment Handing
Bottom Line
In a nutshell, there is plenty of courses that you can choose to stay relevant in the changing cosmetic industry. You can do these courses to add more services to your salon or start freelancing your services to make good money.
If you are looking for a reliable and credible institution for the courses, MN Brow Lash Academy can help you in this case. Our qualified experts will train you to satisfy your customers with your expertise.
Have Questions? Contact Us Now!