What is an Apprenticeship?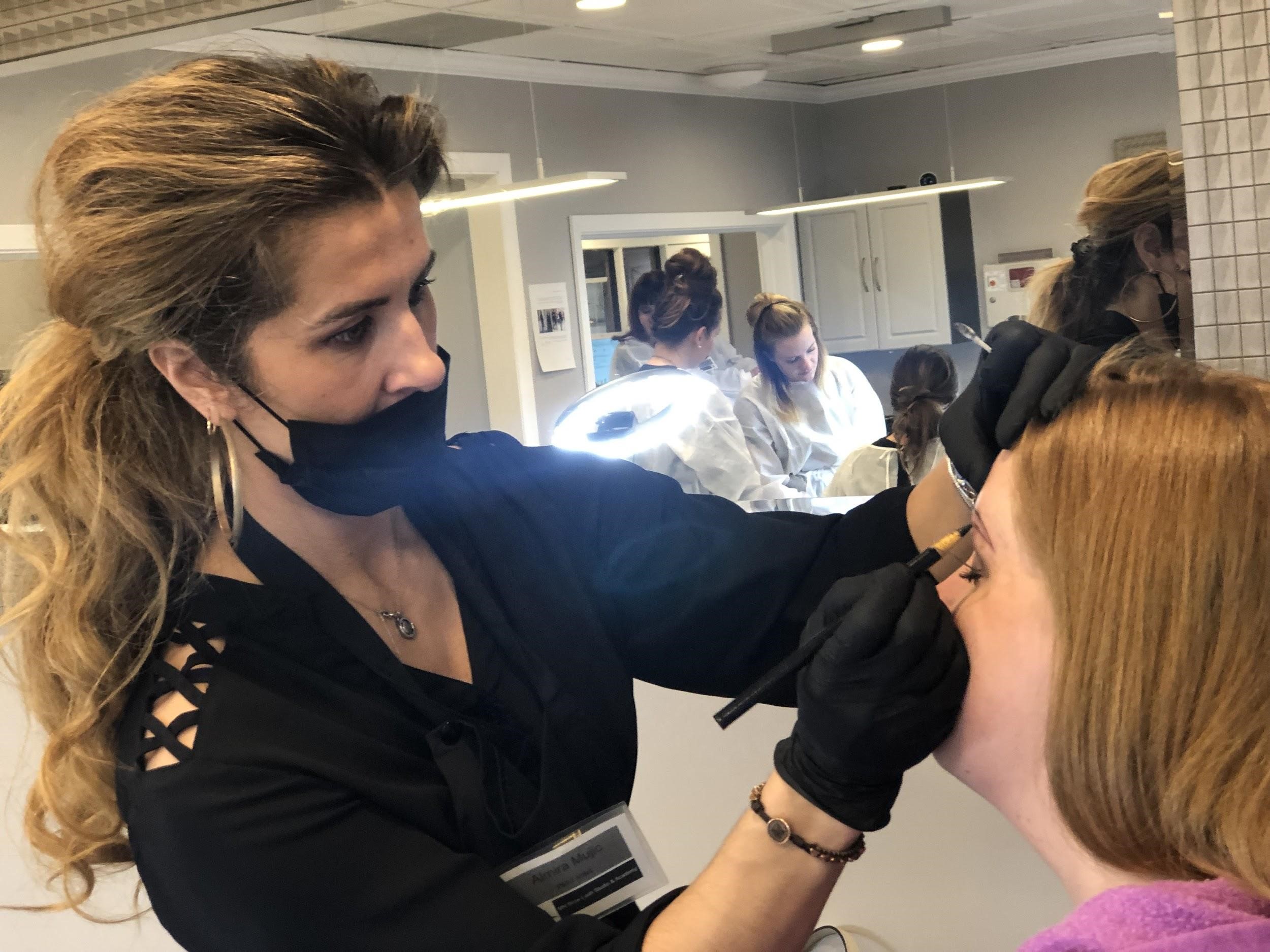 In order to become a licenced tattoo artist in Minnesota, the State requires 200 hours of actual pigment implementation into skin (tattooing), under a licensed supervisor. These 200 hours are your apprenticeship.
An apprentice is a student who has already completed their training and received their certification, either with us or with another school, and is working toward their full licensure.  An apprenticeship is the opportunity to put that training into practice on live models.  Each apprentice is given a licensed Supervisor who can assist in helping them perfect the skills they have been trained on.
Here at MN Brow Lash Studio & Academy, we not only offer the best courses available in the country, we also offer great apprenticeship programs.
As a graduate of our permanent make-up course, you will be eligible for our discounted Apprenticeship Program at $5750.
Not a MN Brow Lash Academy graduate? No Problem!
We offer apprenticeships to every student with a course completion certificate. This $6500 apprenticeship program includes 4 hours of hands-on training to get you up to speed with our high standards of quality artistry.
Payment Plan: We have a payment plan to help our apprentice with a 3% processing fee
Why take your apprenticeship with the MN Brow Lash Academy? 
You get the support and supervision from your supervisor to perfect your skills.
If you take the course with us, not only do you get the support of your instructors throughout your apprenticeship, but you're able to sit in the same class again if needed.
You will have the experience of working on many different skin types and ethnic because we are a very busy academy. We have a large clientele that comes for services.
You get the support of many other apprentices that have been in your shoes and could offer helpful advice and moral support.
You have the opportunity to purchase supplies if you need further supplies throughout your apprenticeship, rather than having to order them.
You're able to make a sliding commission during your apprenticeship.
We help your grow your marketing with tips and advice and sometimes will promote your good work on our own social media.
You're able to use our booking system and inbound calls are rotated with artists available on the days clients need to book.
You have the opportunity to grow with the company after you are fully licensed.