Welcome to Minnesota Brow Lash & Medspa Academy LLC
Minnesota Brow Lash & Medspa Academy LLC is a licensed private career school with the Minnesota Office of Higher Education pursuant to Minnesota Statutes, sections 136A.821 to 136A.832. Licensure is not an endorsement of the institution. In some cases, credits earned at the institution may not transfer to other institutions (varies by institution). 
Minnesota Brow Lash & Medspa Academy LLC is cutting edged in technique and technology career school. Our Minneapolis, Minnesota training facility offers state of the art equipment and highly skilled staff to teach you  the newest trends in the Beauty Industry. Specifically, Permanent Makeup,  Microblading, Eyelash Extensions, Plasma Treatment, Laser Treatment, Esthetic and Advanced Esthetic. 
In addition, we are licensed under the Minnesota Board of Cosmetology, license #19000219. We offer several cosmetology fundamental courses for eyelash extensions and esthetic training. We also offer BCE approved continuing education courses for licensure renewal.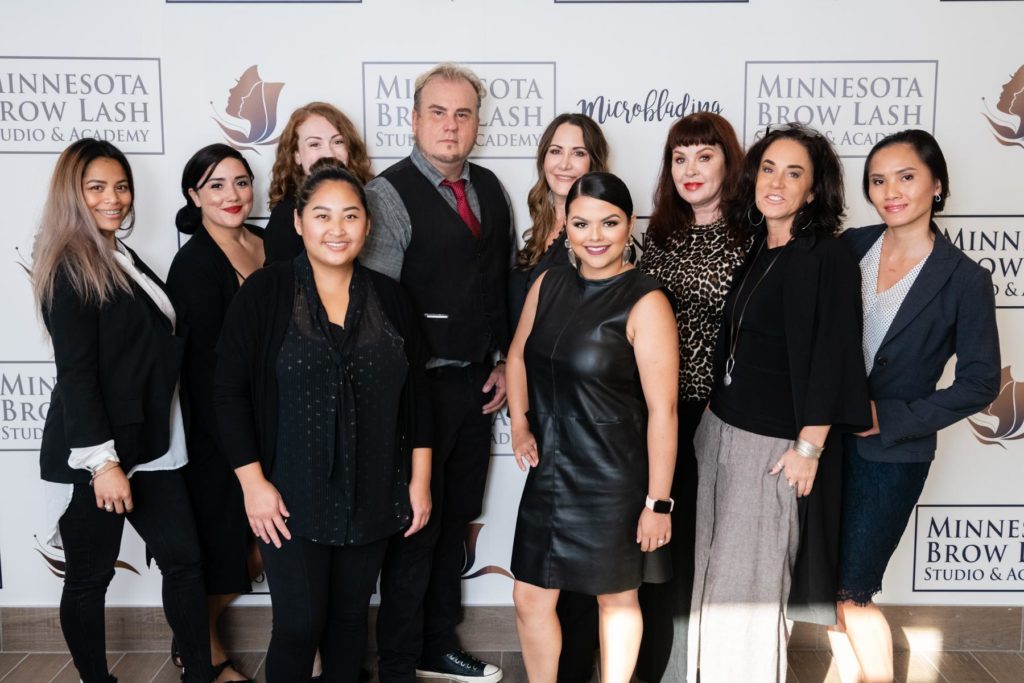 Minnesota Brow Lash & Medspa Academy is also a licensed Body Art Facility under the Health Department. Our on-site staff Training Master is a certified Craft Master – recognized by the renowned and global training company, Academy S. Students will receive dual certifications – one from our accredited academy as well as a certification from Academy S's founder and owner Sviatslav Ostenach of Academy S.
At Minnesota Brow Lash & Medspa Academy, we offer both online/virtual training programs as well as our hands-on, on site training programs to accommodate your schedule and needs.  
We are proud to offer a lifetime guarantee for our training programs.  We will extend the opportunity for you to freshen up your knowledge post training if you feel that you need further assistance.  We know that retaining detailed information can be challenging at times and this is our way to make sure that you get the most out of your education.  
Our Academy: At Minnesota Brow Lash & Medspa Academy, we have highly skilled artists and trainers who will train you in Permanent Makeup and Med Spa Treatment which will enable you to grow in your career.  All training techniques and methodologies are proprietary to us, meaning you will be provided with the most innovative and industry leading trainers and techniques. 
Our Studios: On the client service base side of our company, Minnesota Brow Lash & Medspa Academy proudly offers the area's best service experience for Microblading, Permanent Makeup, Lash Extensions, Volume Extensions, Microneedling/Skin Pen, Plasma Treatment, Laser Treatment, Advanced Esthetic Treatment. We have talented artists to beautify you! We call it "Wake up with perfect make-up".