38 Hours Fundamental Eyelash Extension Training
Training Fee – $2200
38 Hours Fundamental Eyelash Extension Training (5 days)
Eyelash Extension kit valued at $250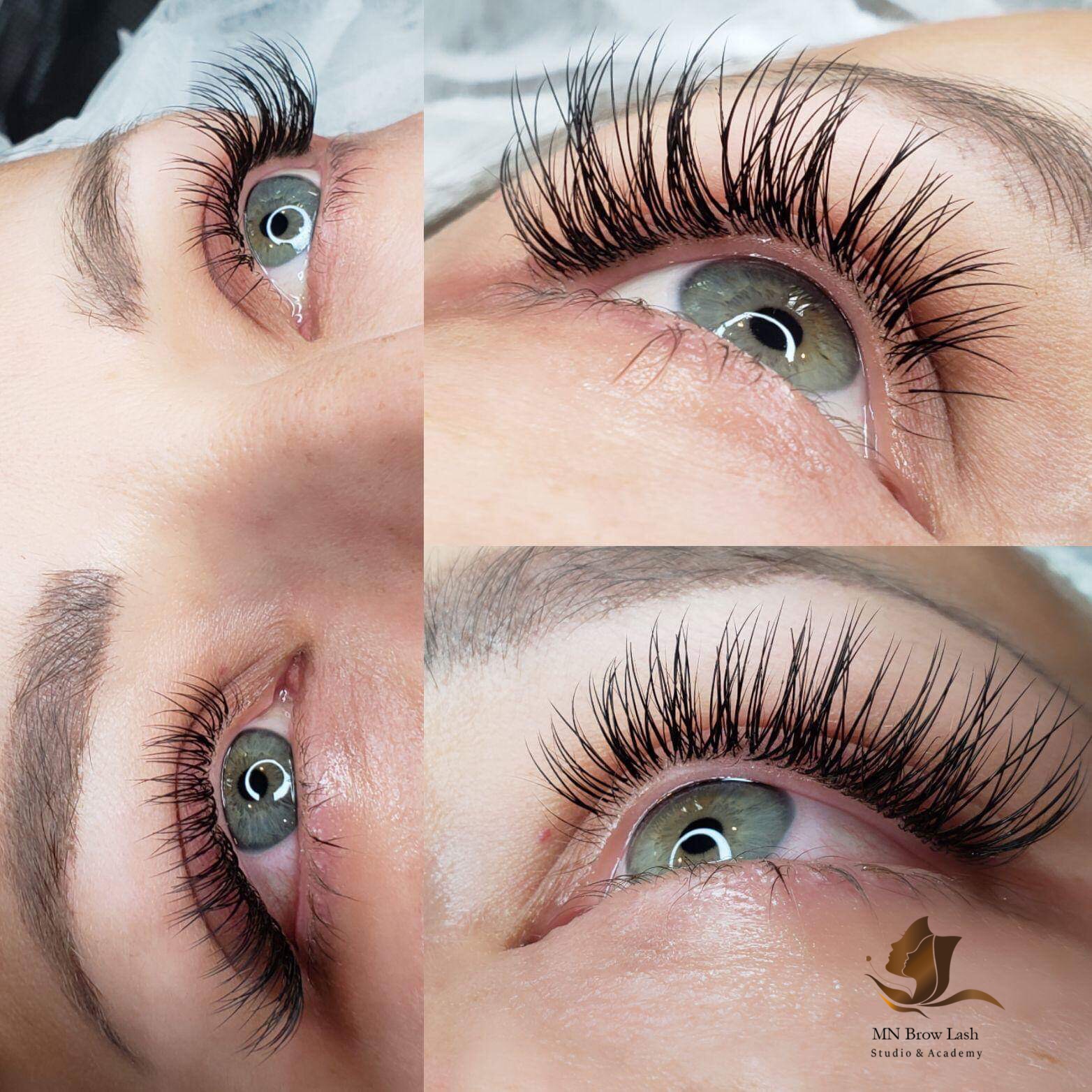 Hands-on 38 hours training covers the following
Theory & Concepts
Product knowledge
Rules & Laws
Set up/safety/sanitation
Eye Anatomy
Common irritations
Common infections
Taping
The eyelash growth cycle
How to hold your tweezers
Isolation
Eyelash adhesive
Caring for your adhesive
Applying Extensions
Correcting lashes
Removing extensions
Aftercare and cleansing lashes
Extension types
Curls/Lengths/Diameters
Client Consultation/Consent Form
Eye Shapes
Basic Technique
Fill Technique
Live Model Practice
Career placement opportunity
Theory & Concepts
Product knowledge
Rules & Laws
Set up/safety/sanitation
Eye Anatomy
Common irritations
Common infections
Taping
The eyelash growth cycle
How to hold your tweezers
Isolation
Eyelash adhesive
Caring for your adhesive
Applying Extensions
Correcting lashes
Removing extensions
Aftercare and cleansing lashes
Extension types
Curls/Lengths/Diameters
Client Consultation/Consent Form
Eye Shapes
Basic Technique
Fill Technique
Live Model Practice
Career placement opportunity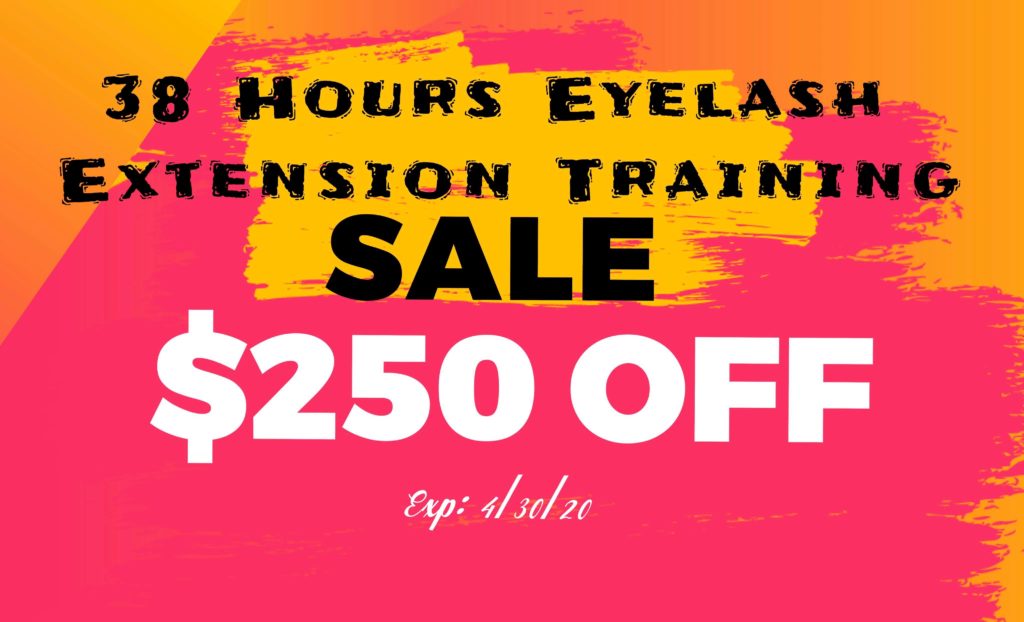 Course Date Details
(Location: Minnesota)
2020 course dates
Training hours 09:30am-6pm
4th day & 5th day live model Practice
Jan 20th – 24th
Feb 24th – 28th
March 23rd – 27th
April 20th – 24th
May 11th – 15th
June 22nd – 26th
July 20th – 24th
Aug 17th – 21st
Sep 21st -25th
Oct 26th – 30th
Nov 23rd – 27th
Dec 14th – 18th
Evening/Weekend Class
Contact us for evening and weekend class
Hotline: 952-938-0358
August 13th – 27th
Tues 8/13 (5pm – 9pm)
Wed 8/14 (5pm – 9pm)
Thurs 8/15 (5pm – 9pm)
Tues 8/20 (5pm – 9pm)
Wed 8/21 (5pm – 9pm)
Thurs 8/22 (5pm – 9pm)
Fri 8/23 (5pm – 9pm)
Sat 8/24 (9am-4pm) *Graduation Day
October 01th – 11th
Tues 10/1 (5pm – 9pm)
Wed 10/2 (5pm – 9pm)
Thurs 10/3 (5pm – 9pm)
Fri 10/4 (5pm – 9pm)
Sat 10/5 (9am – 4pm)
Tues 10/8 (5pm – 9pm)
Wed 10/9 (5pm – 9pm)
Thur 10/10 (5pm – 9pm)
Fri 10/11 (5pm – 9pm) *Graduation Day
December 03th – 14th
Tues 12/3 (5pm – 9pm)
Wed 12/4 (5pm – 9pm)
Thurs 12/5 (5pm – 9pm)
Fri 12/6 (5pm – 9pm)
Tues 12/10 (5pm – 9pm)
Wed 12/11 (5pm – 9pm)
Thurs 12/12 (5pm – 9pm)
Fri 12/13 (5pm – 9pm)
Sat 12/14 (9am – 3pm) *Graduation Day
Terms & Conditions
Registration:
All students are required to pay the total amount of $1,000 to ensure your spot for this course.
Licensing:
Minnesota State licensing info:
https://mn.gov/boards/cosmetology/licensing/
*If you are attending from out of state, please check out your state's health department or board of costmetology website for the correct information*
*Students are responsible for checking with his/her State or Local Jurisdiction for his/her license requirement process.
Once the student is sign up and pay the initial deposit, one of our staff will reach out to you with a full contract for this training.