Eyelash Extension Overview Basics (CE Course)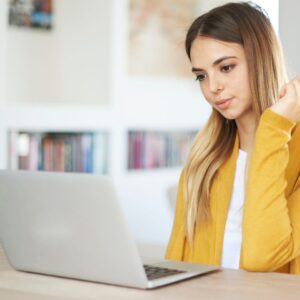 Eyelash Extension Overview Basics – $75
This is a BCE approved  Continuing Education Course. Required License of either: Cosmetologist, Esthetician or Lash Technician
Training Fee – $75
Students will access the course online. Training is a combination of information, videos and quizzes that can be viewed with their individual login credentials.
This class has been timed at 4 hours in the classroom however online students may take longer and can re-do quizzes until they pass.
4 Hours Eyelash Extension Online Training
Eye Diseases and Contraindication
Eyelash Extensions Fundamental Knowledge and Demo
Classic vs. volume lashes
Adhesive
Application Technique: Isolation, proper position, lifting technique, perfect lash line
Demo on a mannequin and on a live model
Terms & Conditions
Registration:
All students are required to pay the total amount of $75 to ensure your spot for this course.
Cancellation: 
To ensure that students are serious about enrolling in our training courses, we do not offer refunds once a student has already registered for a training course. Students may switch to a different training date 3 weeks before the original sign up date.
Licensing:
Minnesota State licensing info:
https://mn.gov/elicense/a-z/?id=1083-299644#/list/appId//filterType//filterValue//page/1/sort//order/
*If you are attending from out of state, please check out your state's health department or board of cosmetology website for the correct information*
 *Students are responsible for checking with his/her State Health Department / Board of Cosmetology or Local Jurisdiction for his/her license requirement process.
This training and its content, methodologies, techniques, video, photos and images are the intellectual property of MN BROW LASH ACADEMY and protected under the full scope of copyright law. It may not be shared, posted, photocopied or transmitted in any way except by the copyright holder and those with written agreements and contracts.
If you are also registering for our apprenticeship program, Our training courses are independent from apprenticeship. Course Registration Fees are Non Refundable.
Communication:
Your email address will be used to contact you about this course and other academy related information. You can unsubscribe anytime.
By agreeing to the above statement you understand the terms of these policies.