Business & Marketing Course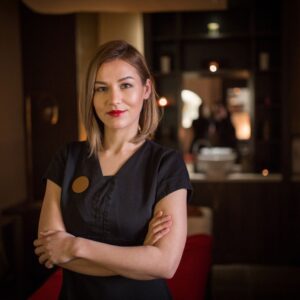 This class targets how to set up a new business and how to grow the business in the beauty industry. Licenses such as: cosmetologists, esthetician's, nail techs, etc. can take this class to grow their business and marketing skills.
This course is available in two formats.
Online: Access the course virtually with self-paced modules. Training is a combination of information, videos and quizzes.
Onsite: Attend class in person. Ability to ask questions in real time.
Terms and Conditions:
Cancellation: 
To ensure that students are serious about enrolling in our training courses, we do not offer refunds once a student has already registered for a training course. Students may switch to a different training date 3 weeks before the original sign up date.
Student Proficiency: 
Students taught in English must be proficient in English. To be proficient means a student is able to competently speak, listen to, write in, and use English to perform tasks independently. Students should have the ability to comprehend textbooks, theoretical and practical instruction, and to communicate with instructors and clients in the classroom and school clinic.
Communication:
Your email address will be used to contact you about this course and other academy related information. You can unsubcribe anytime.
By agreeing to the above statement you understand the terms of these policies.
MINNESOTA BROW LASH & MEDSPA ACADEMY
LOCATION: 5841 CEDAR LAKE RD, ST. LOUIS PARK MN 55416
AVAILABLE: Online or In Person
INSTRUCTOR: LYNN SCHUSTER
COURSE: 4 Hour Business & Marketing in Beauty Industry Class
Minnesota Brow Lash Studio & Academy is a licensed private career school with the Minnesota Office of Higher Education pursuant to Minnesota Statutes, sections 136A.821 to 136A.832. Licensure is not an endorsement of the institution. In some cases, credits earned at the institution may not transfer to other institutions (varies by institution).
In addition, we are licensed under the Minnesota Board of Cosmetology, license #22001519. We offer several cosmetology fundamental courses for eyelash extensions and esthetic training. We also offer BCE approved continuing education courses for licensure renewal.​​​