MINNESOTA BROW LASH STUDIO & ACADEMY
Welcome to our online precourse training!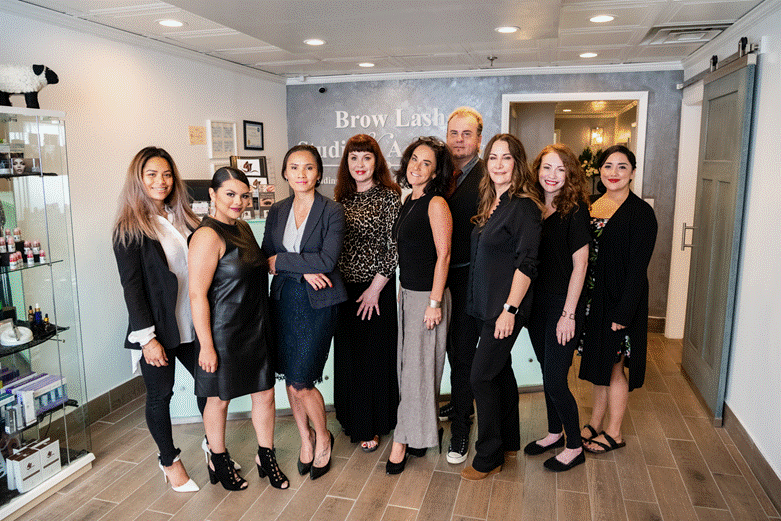 Minnesota Brow Lash Studio & Academy is the ultimate destination for learning the newest trends in the Beauty Industry. Train for a career in Permanent Makeup,  Microblading, Microneedling, Eyelash Extensions or Advanced Make Up.
Our Academy: At Minnesota Brow Lash Studio & Academy, we have highly skilled artists and instructors who will train you on cutting edge techniques and help you develop skills which will allow you to reach your career goals. 
All training techniques and methodologies are proprietary to us. You will be exposed to the most cutting edge techniques from around the world. Our academy is conveniently located in Edina, Minnesota with lodging nearby.
Minnesota Brows Lash Studio & Academy also offers amazing client services in: Microblading, Permanent Makeup, Lash Extensions, Volume Extensions, Microneedling/Skin Pen, Makeup and Advanced Makeup. We have talented staff artists who will help you attain your beauty desires.  
*Check our website for Training and Client Service offerings at:  www.mnbrowlashacademy.com
✅ Our academy is recognized and   licensed as a Private Career School
with the Minnesota Office of Higher Education per pursuant to Minnesota Statutes, sections 136A.821 to 136A.832.
✅ We are licensed under the MN board of cosmetology, license #19000219
✅ We are a licensed Body Art Facility under the Health Department
✅We are recognized by SPCP and CPCP
✅Our Training master is also recognized by world wide training Academy S as their Craft Master
✅Our support system is amazing. It is completely FREE if you are taking the same course again for continuing support.
✅ We are a Dermalogica partnership school
✅ We are a Medical Spa with the support of a Medical Director.
Welcome to our pre-course training workshop. To ensure your success during the training, we require all of our students to complete the pre-course training requirement. This training workshop covers up to 32 hours of virtual training