MODULE 0: About Us & Syllabus

MODULE 1: History of Permanent Makeup & Equipment

MODULE 2: Brow Shape & Brow Mapping

Module 3A: Skin Structure & Microblading/Microshading Tools

MODULE 4: General Information

MODULE 5: Color Theory & Correction

MODULE 6: Tattoo/PMU Methods & Depth of Work

MODULE 7: Tattoo/PMU Needle Configuration

MODULE 8: Permanent Makeup Technique
About Minnesota Brow Lash Studio & Academy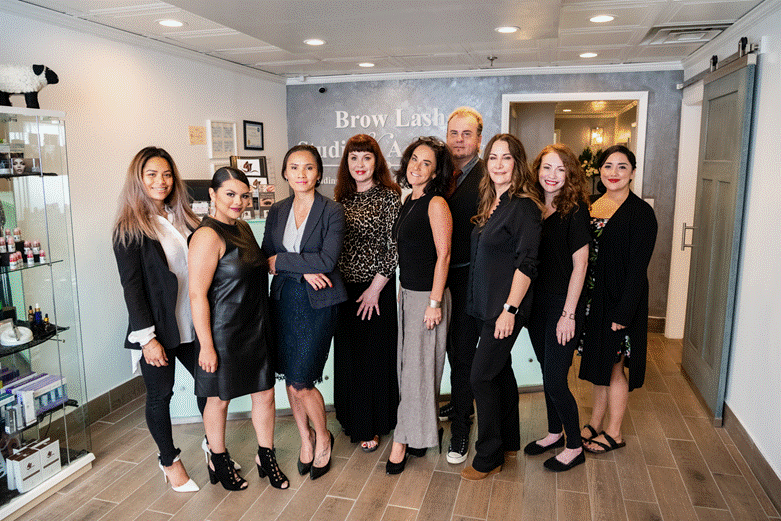 ✅ Our academy is recognized and   licensed as a Private Career School 
with the Minnesota Office of Higher Education per pursuant to Minnesota Statutes, sections 136A.821 to 136A.832. 
✅ We are licensed under the MN board of cosmetology, license #19000219
✅ We are a licensed Body Art Facility under the Health Department 
✅We are recognized by SPCP and CPCP
✅Our Training master is also recognized by world wide training Academy S as their Craft Master
✅Our support system is amazing. It is completely FREE if you are taking the same course again for continuing support. 
✅ We are a Dermalogica partnership school 
✅ We are a Medical Spa with the support of a Medical Director. 
In order to be successful your skills must be at a very high level. To achieve this, please follow the steps in this course exactly as written and practice, practice, practice. Follow in your manual and view each video several times. Page numbers will be provided for easy reference.
Remember every Master was at first an amateur!